Novak Djokovic Marries High School Sweetheart Jelena Ristic In Montenegro
It's only July and Novak Djokovic is already having one hell of a summer.
The Serbian tennis champ -- who won Wimbledon on July 6 -- tied the knot with his longtime girlfriend Jelena Ristic at the Aman Sveti Stefan resort in Montenegro just four days later.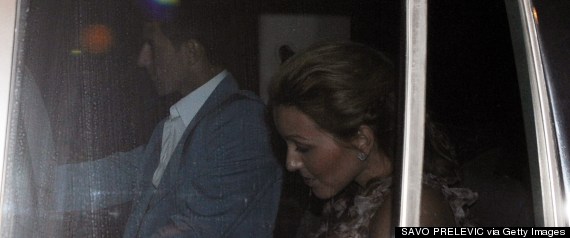 Tennis player Novak Djokovic (L) and his girlfriend Jelena Ristic arrive to a pre-wedding party at the luxurious Adriatic resort of Sveti Stefan on July 9, 2014.
According to Us Weekly, the groom and his pregnant bride married in a civil ceremony at the picturesque seaside resort. They are reportedly set to exchange vows in a more intimate church ceremony this weekend.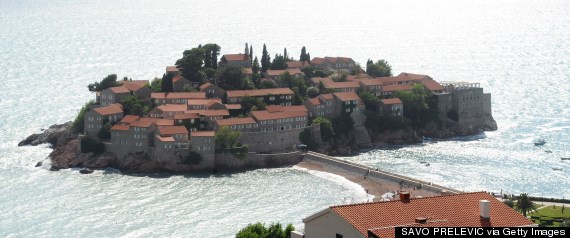 Photo shows the luxurious Adriatic resort of Sveti Stefan on July 9, 2014.
An emotional Djokovic spoke of the upcoming wedding after his memorable win at Wimbledon.
"I would like to dedicate it to my future wife and our future baby," he said. "I'm going to become a father soon and I'm still preparing for that. It's a great joy in life."
Djokovic, a seven-time Grand Slam title winner, proposed to Ristic in September 2013 after eight years of dating.
The couple is expecting their first child later this year.
Keep in touch! Check out HuffPost Weddings on Facebook, Twitter and Pinterest. Sign up for our newsletter here.