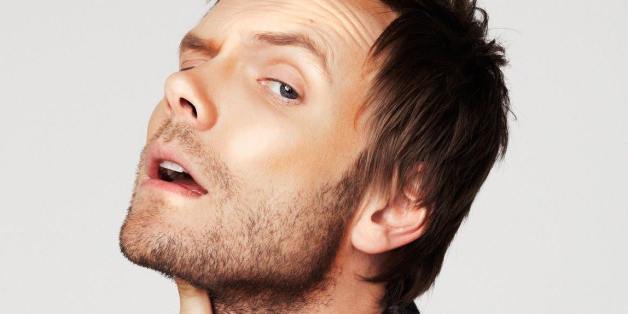 Joel McHale -- known best as the star of "Community" and host of "The Soup" on E! -- is sitting next to me at the Four Seasons Hotel in Beverly Hills with vodka in his hand. It's a Thursday morning.

"It's 10:30 a.m. We have drinks in front of us. I'm not going to drink it yet. I'm going to wait till after 11. I'm not an alcoholic," he said calmly.

McHale recently partnered with Purity Vodka and wrote and starred in a surprisingly amusing video promoting the brand. Clarifying that he doesn't like to feel like a "complete whore, just partial" when he works with a brand, McHale appeared relaxed at 6-foot-4 in his head-to-toe denim outfit, one ankle resting cooly on the opposite knee. Even his hair was casual. Noting his energized but Zen mood, I asked if he meditates. "Yes. It's called Battlefield 4 on PlayStation 4. That's my meditation."

Perhaps his groovy energy that morning was due to something much more specific: Emmy nominations were just announced and "The Soup" was nominated for its perfect spoof of the rambling philosophies in "True Detective." "Make sure to mention Dominic Deleo, Hathaway Loftus, Daniel Riesser and Jim Rash," he said smiling. "This is a fucking great thing."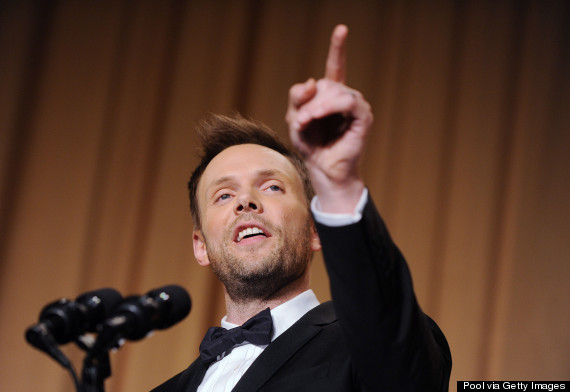 Born in 1971, in Rome of all places, McHale spent his actual childhood in Seattle, and is a hardcore Seahawks fan. So hardcore, in fact, that he and his wife Sarah went to this year's Super Bowl (where the Seahawks won) and left their two boys at home. "Like I would buy a 9- and a 6-year-old a ticket to that! They don't care," he said. "But it was one of the finer sporting events that has ever taken place."

McHale's ties to Seattle go deeper even than football. He discovered a preference for acting in middle and high school but didn't necessarily take it seriously. "Once I decided I was going to be an actor, I did everything else except acting for a number of years. I just did sports. I focused on football. And drinking," he said. "Then I did an internship at a sketch-comedy television show in Seattle and that's kind of where it began. I kept thinking, 'Until somebody tells me to get a real job, I'm just going to do this.'"

Did McHale's parents ever tell him to get a real job?

"No, cause they knew I was only good at a few things," he said, smiling, shaking his head. "Basketball, football, tennis. But that's the sad part. I wasn't good enough to become a professional athlete. I was good at those sports, but I wasn't good."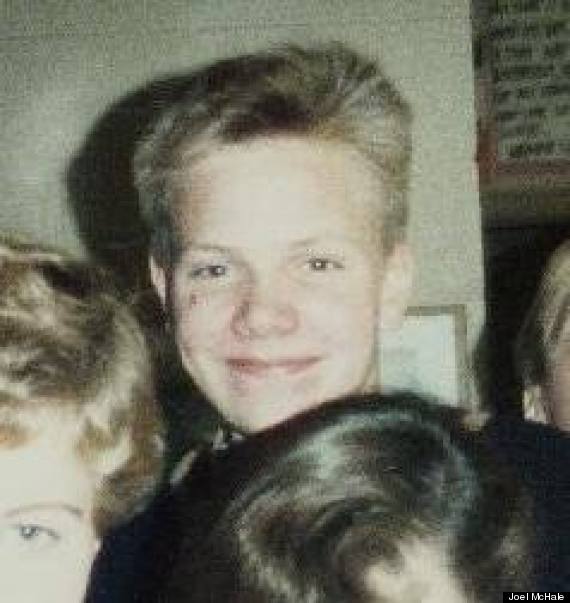 McHale possesses a dangerous combination of intelligence, wit and charm -- the Hollywood trifecta -- and it has carried him from the studios of E!, where he has hosted "The Soup" for a decade, to the leading role in what is about to be a sixth season of "Community" (formerly on NBC, newly picked up by Yahoo) and delivered him even to the gates of 1600 Pennsylvania Ave.

In May, McHale nabbed the crème de la crème of stand-up gigs: he hosted the White House Correspondents' Dinner. He said it was like base-jumping for the first time. "You go, 'I'm jumping off of a cliff, this does not seem logical.' But it was very exhilarating," McHale said. "When 'The Soup' started, no one watched it and we were just entertaining ourselves. I have kind of kept that mantra with me. Obviously I was feeling a tremendous amount of pressure and was deeply concerned about whether the jokes were quality." According to McHale, First Lady Michelle Obama watches "The Soup," and it's likely President Barack Obama has seen some of McHale's work on "Community." The president referenced the former NBC series in his speech at the Correspondents' Dinner. "We were promptly canceled after that," McHale joked.

The good news, though, and a possible second explanation for McHale's wry smile at the Four Seasons, sans vodka, is that after NBC dropped the cult comedy series, other networks and online platforms soon scooped up McHale's baby and started to rock it.

Yahoo announced at the end of June that they will launch 13 new episodes in the fall. "Dan Harmon unencumbered by commercial breaks or network sensors is going to be like nothing you've ever seen before," McHale said. "It will be the 'Avatar' of half-hour comedies that are on online platforms." With "Community" back on track, taping "The Soup" once a week, hobnobbing with the president and running around shouting at people to buy Purity Vodka -- it would seem that his other job (husband, father) would suffer. "As I've always said, you can fuck kids up anywhere. In the best towns and in the worst towns. And you can have great kids in the best town and the worst towns. It comes down to parenting and whether you love your children," he said.

I notice, at this point, that McHale has been holding some kind of an iPhone cord in his hand the entire time we've spoken, while his other hand is resting seductively on his hip, like a 1950s pin-up girl. A pose that he seems to altogether be unaware of. I take a sip and tell him that the vodka is good. "Well of course it is. What do you think, I would support something shitty?" he asked disarmingly. "It's not in my contract that I can't drink other things, but there's a lot of guilt if I do. My drink of choice used to be Peach Schnapps. Lots and lots of liqueur."

He can make the room laugh with just a look -- a glance of his eye -- and I wonder if this is success. "I think actors have a secret, desperate nerve at all times to go, 'Am I going to work again? Will I get another job?' And I have that feeling a lot. That's probably when I try too hard," he said. "Thank God I have my wife around to roll her eyes at me. I've dated women -- not since I was married! -- who would laugh at everything I said. I could say, 'garden hose,' and there'd be a laugh. That was like being in a very weird 'Twilight Zone' episode. But she's a very good critic and she is not an easy laugher. So if I get her to laugh, that's a big win."



As a former athlete and no-bullshit sports fan, McHale is not unaware of his own intensity. "Obviously I'm ambitious and competitive and those things have served me -- to some detriment. But it's a marathon," McHale said. "As Harrison Ford always said, the only reason he's successful is because he hung in there longer than everybody else. To which I'm like, ehhh. That's probably 20 percent true. The other part is that you're a really good actor, wildly good looking and part of the biggest movie franchise in the history of the world. So that helps. A lot."

As the ice cubes melt in our mainly untouched glasses on the table, McHale summarizes his success: "And then you realize, people are still paying me to do things and I get to have fun. I'm blessed that I have a career that I love. I love acting. I love hosting. And I skip to work. Take your vodka back to the office with you. I dare you. You can just walk in and be like, 'this was part of my job this morning. It's literally my job.'"
Check out Joel McHale's Purity Vodka film:
SUBSCRIBE AND FOLLOW
Get top stories and blog posts emailed to me each day. Newsletters may offer personalized content or advertisements.
Learn more