Two high school softball coaches who are married to each other are accused of having illegal sexual contact with a 15-year-old student on at least two occasions -- including once on school grounds.
Michael Porter, 27, and, his wife, Blair Porter, of Brandon, Mississippi, were arrested Friday and each charged with one count of sexual battery.
The alleged victim played on the Ridgeland High School softball team, which was coached by Michael Porter. His wife was an assistant coach who also taught at Old Towne Middle School.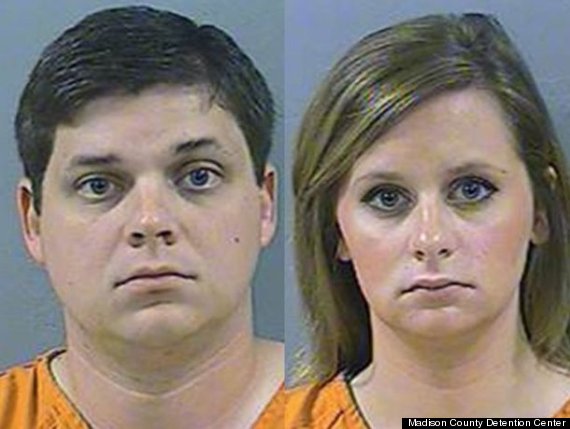 After obtaining a search warrant, police said they found a large number of texts between the Porters and the student that included sexually explicit language and naked pictures.
The girl's mother told investigators she believes the inappropriate behavior may have begun when her daughter was a student at Old Towne Middle School, where Blair Porter was a teacher. Language in the indictment suggests Blair Porter may have arranged the sexual encounters, WDAM TV reports.
Bond was set at $25,000 for Michael Porter and $5,000 for Blair Porter, court officials said. Both were released after posting bail, according to WAPT TV.
Trial is set for February. If convicted, they each face up to 30 years in prison.
CORRECTION: An earlier version of this story incorrectly named the high school as Ridgefield, not Ridgeland.
Like Us On Facebook |

Follow Us On Twitter |

Contact The Author
Also on HuffPost:
Teacher-Student Sex Abuse Cases
SUBSCRIBE AND FOLLOW
Get top stories and blog posts emailed to me each day. Newsletters may offer personalized content or advertisements.
Learn more