Brian Getz has been in the professional balloon art business for about 11 years, creating giant "super-sculptures," from a 3000 balloon roller coaster to an inflatable reproduction of Van Gogh's "Starry Night." For one of his latest projects, he drew inspiration from the worldwide "Frozen" phenomenon and made a wearable Princess Anna balloon dress.
It took Getz four hours to make the Anna dress, and when his friend Christina Williamson wore it to lunch at an international magicians conference, holding an inflatable Olaf, "of course, everyone wanted to take pictures," he told The Huffington Post in an email.
Check out this photo of Williamson wearing Getz's awesome design: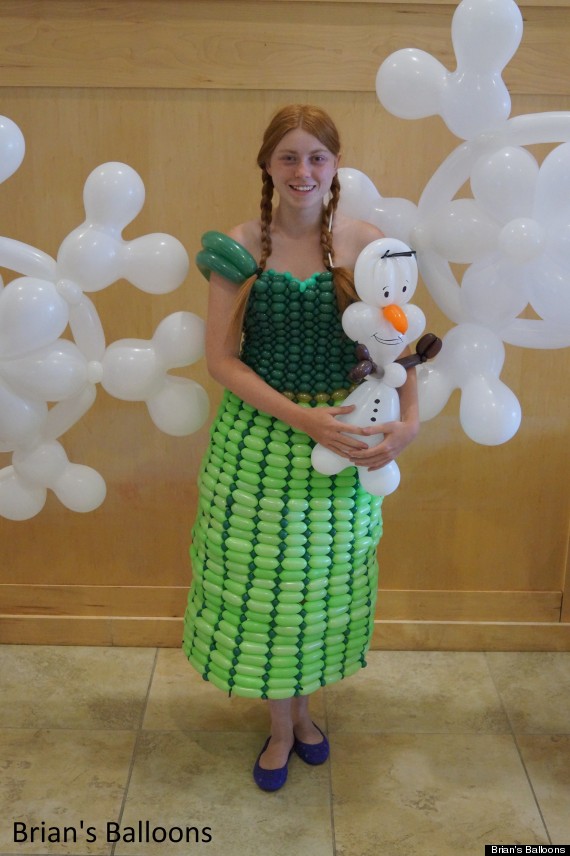 SUBSCRIBE AND FOLLOW
Get top stories and blog posts emailed to me each day. Newsletters may offer personalized content or advertisements.
Learn more