We've all been there -- only one wall is done and the paint left in the tray is already drying. Let's not even mention the fact that there's more paint on the outside of the can and on the drop cloth than there is on the surface you actually meant to paint. And once it's all over, it's off to the basement or garage for that can of paint, where it will end up sitting for years to come. University of Nottingham design student Alec Machin is saying enough is enough of this nonsense.
Granted, it still won't actually paint for you, but if the winning concept does come to life, it will at least be another step in making painting a more eco-friendly (and less time-consuming) process.
Check out photos of Manchin's design below.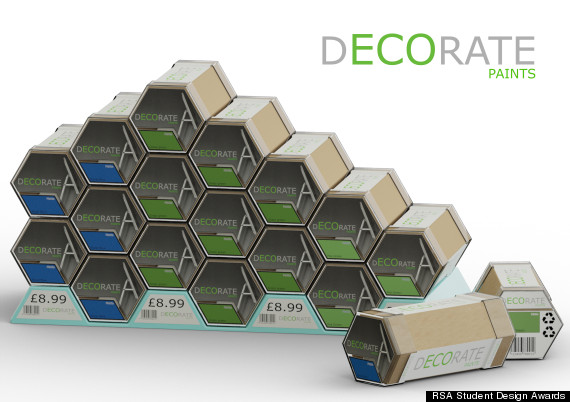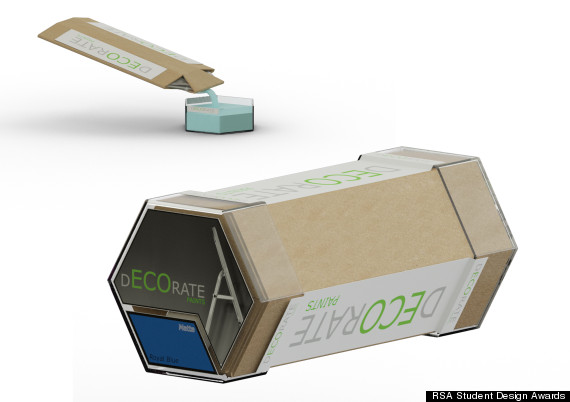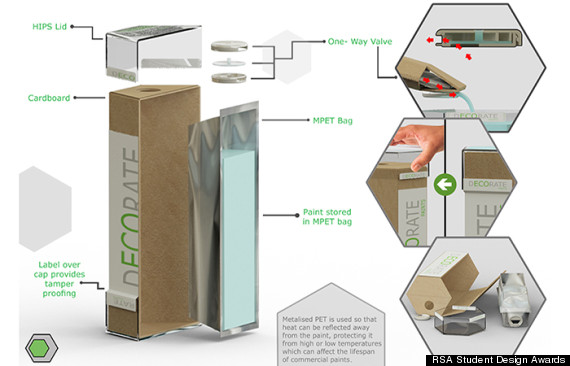 Are you an architect, designer or blogger and would like to get your work seen on HuffPost Home? Reach out to us at homesubmissions@huffingtonpost.com with the subject line "Project submission." (All PR pitches sent to this address will be ignored.)
Also on HuffPost:
Stress-Free Painting Tips
SUBSCRIBE AND FOLLOW
Get top stories and blog posts emailed to me each day. Newsletters may offer personalized content or advertisements.
Learn more