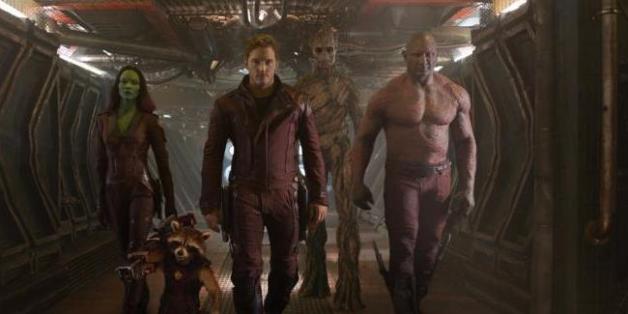 Moviegoers on tenterhooks until Marvel's "Guardians of the Galaxy" arrives in theaters will find no release in this new clip from the film, which HuffPost Entertainment is happy to debut below. The video highlights a sequence teased in the "Guardians of the Galaxy" trailer where Rocket (a space raccoon voiced by Bradley Cooper) fake laughs at Peter Quill (Chris Pratt) for coming up with a terrible, half-baked plan. Or maybe not: "That is the most real, authentic, hysterical laugh of my entire life, because that is not a plan," Rocket says to the Guardians' de facto leader. Either way, our laughs are as real as Vin Diesel's Groot -- an alien tree who only says "I am Groot" -- eating part of his shoulder because a leaf is on there. "Guardians of the Galaxy" is out on Aug. 1. Get here, Aug. 1!
SUBSCRIBE AND FOLLOW
Get top stories and blog posts emailed to me each day. Newsletters may offer personalized content or advertisements.
Learn more