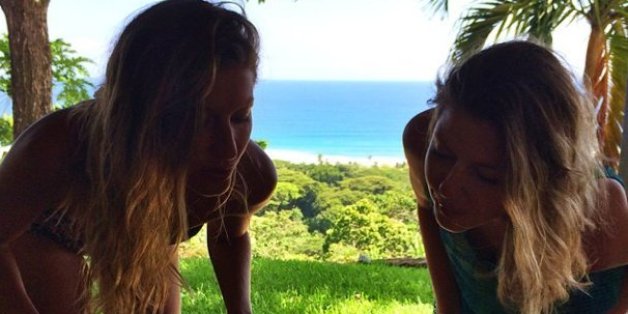 This will make you do a double-take.
Gisele Bundchen and her twin sister Patricia -- yes, she's a twin! -- celebrated their 34th birthday together on a beautiful beach July 20. The supermodel sported a bikini as she and her sister blew out the candles on their birthday cake:
Gisele wrote alongside the photo, "Thank you to everyone for the love and birthday wishes. I feel so blessed. #grateful".
Happy birthday to Gisele and Patricia Bundchen!
Also on HuffPost:
Celebrity Twins & Siblings
SUBSCRIBE AND FOLLOW
Get top stories and blog posts emailed to me each day. Newsletters may offer personalized content or advertisements.
Learn more