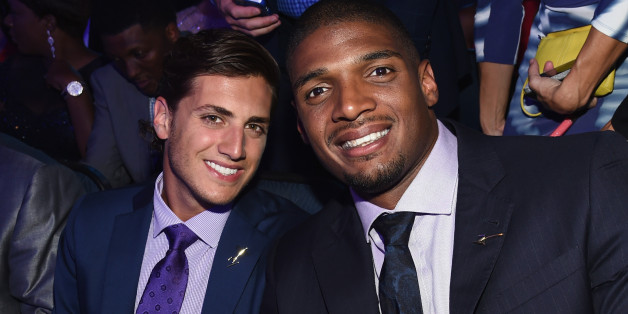 Michael Buckner via Getty Images
"I was like, 'Maybe I shouldn't have done what I did.' You know?" Sam, who made history as the first openly gay player to be drafted by the NFL, told GMA co-anchor Robin Roberts just before his first day of training camp for the St. Louis Rams.
"I had so many emotions going in my head," he said. "And then I felt a touch over my shoulder and it was Vito .... [and] I was like, 'I don't care what happens. You know, I know I did the right thing in my heart. And whatever happens, happens. I'm just going to move forward.'"
"When I got up there in front of my team, it was actually the first time I said the words to anyone: 'I am gay,'" he told Out magazine. While he was nervous, his teammates didn't bat an eyelash: "Mizzou is a family. At another school, it might have been a different story."
FOLLOW HUFFPOST