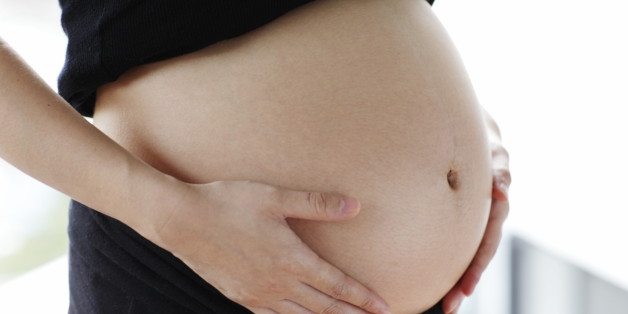 A Georgia teenager is claiming that her school district discriminated against her after she became pregnant and had a child.
"I counted on my school helping me, but once I was on bed rest I was left to fend for myself," Seals said in a statement released by the Law Center. "Day by day, I was slipping far behind my classmates. Math is my best subject, but without any instruction, it was hard to keep up, and then my school said I wouldn't get credit for any of the work I was doing. Despite the setback, I'm more determined than ever to do well at school and make a good future for my baby and myself."
According to The Associated Press, Seals was allegedly told at the time that pregnancy does not count as a medical condition eligible for homebound instruction.
"The law has really important requirements that a lot of schools are neglecting, in particular their responsibility to protect young students like Mikelia who are pregnant or parents and keep them in school," Lara Kaufmann, senior counsel with the Law Center, told the AP.
The complaint says that the school should adopt a new policy regarding treatment of pregnant students, and that Seals should be allowed back at school without penalty. It also asks for the district to create a plan that would help Seals graduate as planned in Spring 2015.
Superintendent Rosemary Caddell told The Huffington Post on Friday that the district had yet to receive a copy of the complaint.
Earlier on HuffPost:
The Most Popular Books For American Students
SUBSCRIBE AND FOLLOW
Get top stories and blog posts emailed to me each day. Newsletters may offer personalized content or advertisements.
Learn more