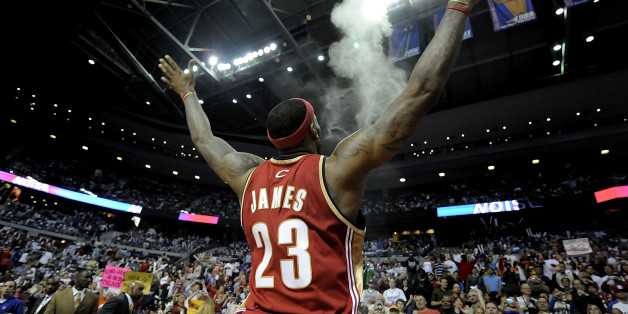 Gregory Shamus via Getty Images
Shortly after announcing that he was returning to the Cavs, James asked his fans which number he should wear on his jersey. He would either continue to wear the number six or go back to 23. LeBron announced his decision on Instagram.
"23 it is! It's only right I go back. 2·3=6 We still family 6," James wrote.
FOLLOW HUFFPOST