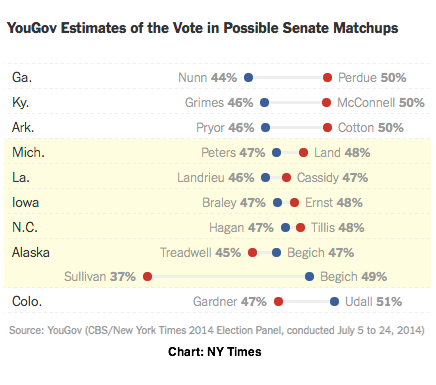 Self-selected or 'opt-in' samples — including Internet, e-mail, fax, call-in, street intercept, and non-probability mail-in samples — do not meet The Times's standards regardless of the number of people who participate....In order to be worthy of publication in The Times, a survey must be representative, that is, based on a random sample of respondents. Any survey that relies on the ability and/or availability of respondents to access the Web and choose whether to participate is not representative and therefore not reliable.
Polls – both those that meet our standards and those that do not – may be used in larger discussions of the polls themselves as long as it is clear to readers that some of the polls may not be valid measures of opinion...

The world of polling is currently in the midst of significant change, and The Times has begun a process to review its polling standards. While the process is ongoing, the paper will be making individual decisions about which polls meet Times standards and specifically how they should be used. As technology changes, we expect there will be multiple methods for capturing public opinion; we also fully expect that there will continue to be a proliferation of polls that do not meet our standards. (A copy of the standards released in May 2011 is available online.)
Response rates on traditional polls have fallen, and a few of the newer polls are making serious efforts to reflect public opinion accurately. Given these developments, we have started a process to review our polling standards to decide which polls today meet them. We'll make the decision empirically….Until the process is complete, we'll make individual decisions about which polls meet our standards and how to use them.

Obviously, there is a difference between dropping a single poll number into a story set in a swing state, to use as a snapshot of that race, and talking about a range of polls in the context of a forecasting model or of detailed data analysis. The Times has been doing the latter for several years now, and we'll continue to. Our work with YouGov is partly an attempt to learn more about some of the most promising efforts to capture public opinion through an online panel, with all the benefits and limitations that we described.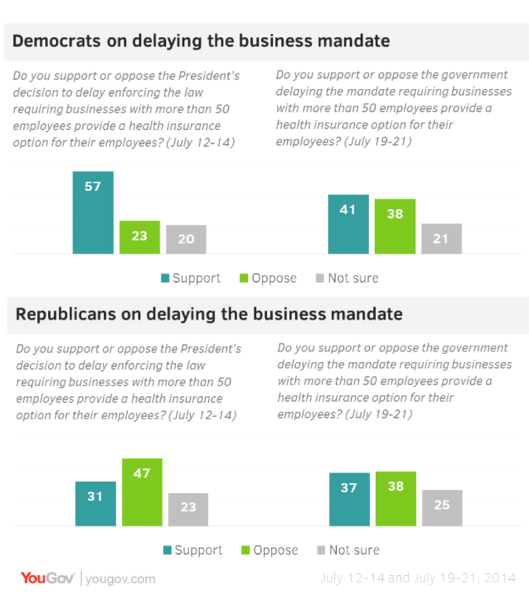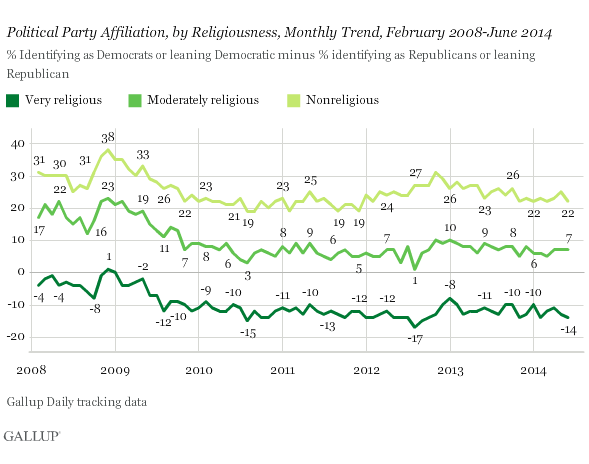 FOLLOW HUFFPOST