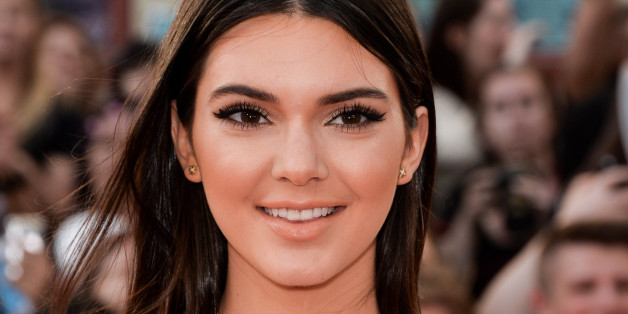 It seems like the Kardashian-Jenner clan does just about everything together. But there's one sister who wants to change that -- at least when it comes to her career.
The 18-year-old, who has spent the past year getting people to take her seriously as a model (and from the looks of it, succeeding) has made an effort to keep her family life and business separated. She even asked big sis Kim to not attend the she walked in at Fashion Week. She told the magazine:
Kim was invited to a lot of the shows that I was in. She called me before and was like, 'Hey, I was invited to the show, I just wanted to let you know. Do you want me to come?' and I was like, 'No.'
Ouch, right? But it kinda makes sense. Kendall understands the chaos that surrounds any event a Kardashian attends, so she's kind of doing the rest of the audience and the designer a favor. After all, the focus of the show should be on the clothing and the models, not the attendees.
Looks like the Jenners are the ones to keep up with, after all.
Also on HuffPost Style:
Kendall And Kylie Jenner Photos
SUBSCRIBE AND FOLLOW
Get top stories and blog posts emailed to me each day. Newsletters may offer personalized content or advertisements.
Learn more