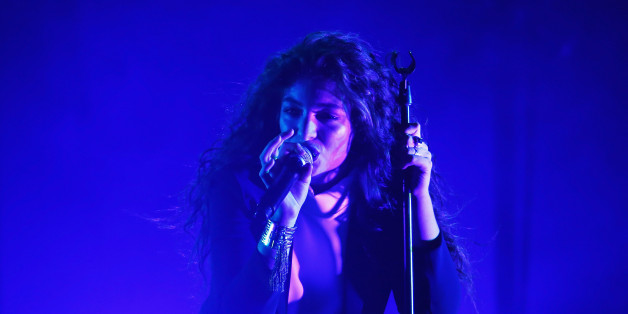 Just in from a place where great things happen: Lionsgate has announced that Lorde will write an original song for "The Hunger Games: Mockingjay Part 1." In addition to her music, Lorde will "curate" the film's soundtrack.
"Curating the soundtrack for such a hotly-anticipated film was a challenge, but I jumped at the chance," Lorde said in a press release. "The cast and story are an inspiration for all musicians participating and, as someone with cinematic leanings, being privy to a different creative process has been a unique experience. I think the soundtrack is definitely going to surprise people."
Lorde teased the news on her Twitter account on Wednesday night.
something exciting is about to happen
This isn't the first time Lorde has had an attachment to the blockbuster franchise. She covered "Everybody Wants To Rule the World" by Tears for Fears for the "Catching Fire" soundtrack.
SUBSCRIBE AND FOLLOW
Get top stories and blog posts emailed to me each day. Newsletters may offer personalized content or advertisements.
Learn more