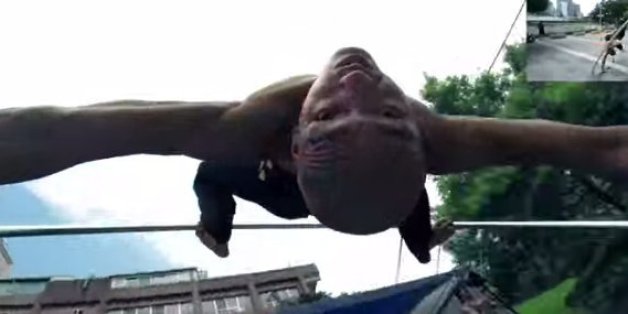 If you've been to a Cirque du Soleil show in the past decade, you've probably seen a Cyr Wheel in action. Invented in 2003 by acrobat Daniel Cyr, the lightweight apparatus allows brave people to seemingly defy gravity as they spin all over the place. In "The Human Coin" -- posted below -- the Taiwanese street performer Isaac Hou invites us to fly vicariously with him, as he works a Cyr Wheel with a camera strategically attached inside, extending the life of the GoPro video genre even longer.
SUBSCRIBE AND FOLLOW
Get top stories and blog posts emailed to me each day. Newsletters may offer personalized content or advertisements.
Learn more