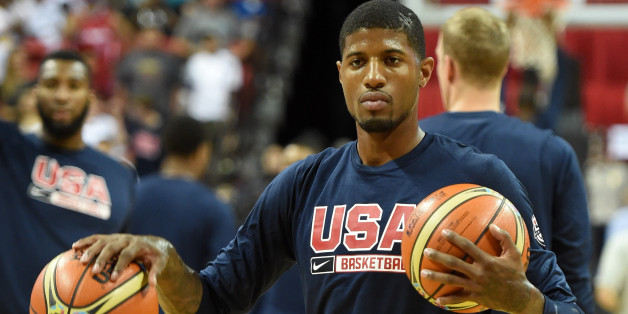 Through the pain, Paul George found the strength to remain positive.
The Indiana Pacers' 24-year-old All-Star shared a message of thanks and optimism on Twitter not long after suffering an open tibia-fibula fracture to his right leg. The gruesome leg injury occurred during the U.S. national basketball team's intrasquad scrimmage on Friday night in Las Vegas.
Thanks everybody for the love and support.. I'll be ok and be back better than ever!!! Love y'all!! #YoungTrece
SUBSCRIBE AND FOLLOW
Get top stories and blog posts emailed to me each day. Newsletters may offer personalized content or advertisements.
Learn more