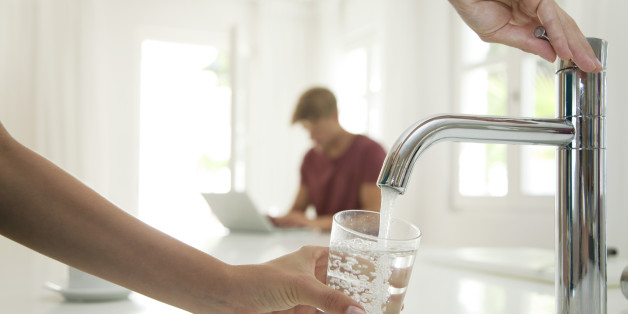 People who live in the greater Toledo, Ohio, area are being urged not to drink water from the tap.
The city's water supply may be contaminated by a toxin harmful to humans. Health officials for Toledo issued the advisory overnight Friday into Saturday after readings at a water treatment plant revealed an excessive amount of microcystin.
Ohio Gov. John Kasich (R) also declared a state of emergency in Lucas County, according to the Toledo Blade.
The water advisory affects about 400,000 people.
While healthy adults should be able to bathe and shower without issues, residents are warned not to drink or boil the water. Boiling water contaminated with microcystin will only make the toxin more harmful. Ingestion of microcystin may cause abnormal liver function, as well as diarrhea, vomiting, numbness or dizziness.
The city is also recommending that restaurants and food facilities that use tap water suspend their operations until health officials give the all clear.
Officials believe the toxin stems from a harmful algal bloom in Lake Erie, one source of the city's drinking water supply. Though the bloom is concentrated in the western basin near Toledo, it could affect water supplies for other cities situated near the lake. Residents of southeast Michigan who live near Toledo are also being advised not to drink the water.
So far, no illnesses have been reported, according to Toledo Mayor D. Michael Collins, but health authorities are waiting for the results of water testing from the U.S. Environmental Protection Agency, expected at 7:30 p.m. Saturday.
"We hope the tests come back and that we are not in the dire strait we fear we might be in," Collins told CNN. "We are erring on the side of caution."