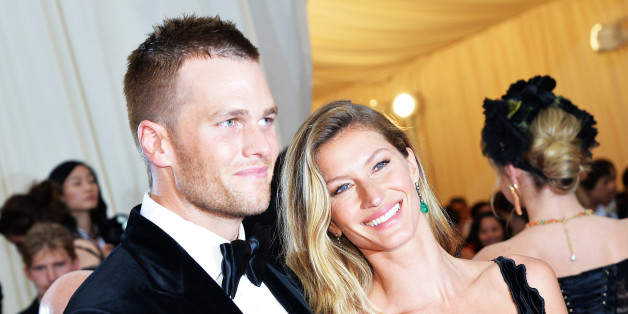 It's Tom Brady's birthday today, so Gisele Bündchen had someone take a picture of them making out and then uploaded it to Instagram. Well, one would assume they are making out. Can anyone besides Tom, Gisele or that man whose arm is in the photo say what exactly is going on here? Maybe they had trouble coordinating head positions as Gisele leaned in to tell Tom a secret about that man whose arm is in the photo. It's also not impossible that Gisele had a massive clump of spinach on her face, which Tom was trying to remove, using only his nose. They're probably making out, though.
SUBSCRIBE AND FOLLOW
Get top stories and blog posts emailed to me each day. Newsletters may offer personalized content or advertisements.
Learn more