Exotic, or erotic? It's more than a bit of both.
The hotel, named Roissy Castle, was slated to open Aug. 1.
The erotic roadside lodging includes 20 rooms and 500 square meters of dungeon for guests to engage in communal BDSM (bondage and discipline, dominance and submission, sadism and masochism). There are suspension tools, torture studs and crosses so that guests can "enjoy their games, exhibit themselves and share experiences with other visitors."
For those looking to get crazy in confinement, the hotel also offers three private dungeons.
The space looks innocent from the outside, yes, but we can only imagine what lurks within.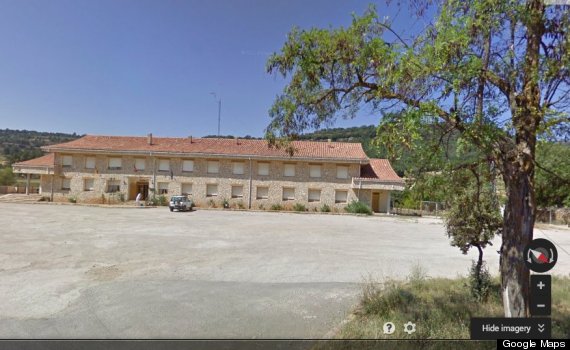 A restaurant and bar have been open on the site since the beginning of summer. However, the erotic hotel portion of the complex was scheduled to celebrate its opening this past weekend.
The town's mayor, however, says the hotel is located too close to Vilafranca's chapel, where visitors come to honor the village's patron saint. He has filed paperwork against the hotel, stalling its opening at least for now.
Also on HuffPost:
8 Unmissable Sights in Spain
SUBSCRIBE TO & FOLLOW LIFESTYLE
Get top stories and blog posts emailed to me each day. Newsletters may offer personalized content or advertisements. Learn more