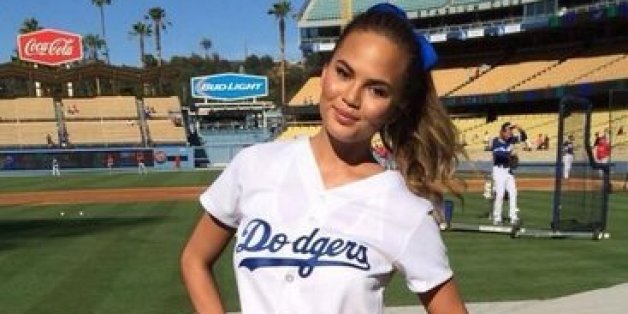 Here's what happened when Chrissy Teigen was invited to throw the first pitch at a Los Angeles Dodgers game on Aug. 6:
First of all, Teigen's outfit was totally on point: a Dodgers jersey, short shorts and a blue hair bow for good luck:
The only thing left to nail was the pitch. So she practiced throwing with her dad:
But another thing she practiced with Dad? Drinking margaritas before the game...
...Which ultimately resulted in this tweet:
Then Teigen thought a pep talk with a player would help her get it together. Drew Butera looked slightly unamused:
Finally, the moment of truth arrived:
Anddddd she crushed it! But every victory comes with a price:
Forget everything you thought you knew about hangovers
Related on HuffPost:
Indulge In Our Chrissy Teigen Obsession
SUBSCRIBE AND FOLLOW
Get top stories and blog posts emailed to me each day. Newsletters may offer personalized content or advertisements.
Learn more