Gene Weingarten, Washington Post Columnist, Makes Creepy, Sexist Comment
Gene Weingarten, a two-time Pulitzer Prize winner, sent the following tweet on Wednesday.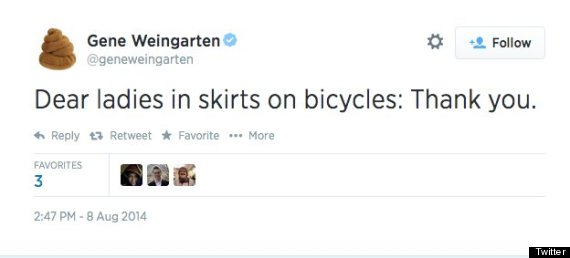 After much backlash, Weingarten quickly apologized, adding that he "possibly" deserved the criticism.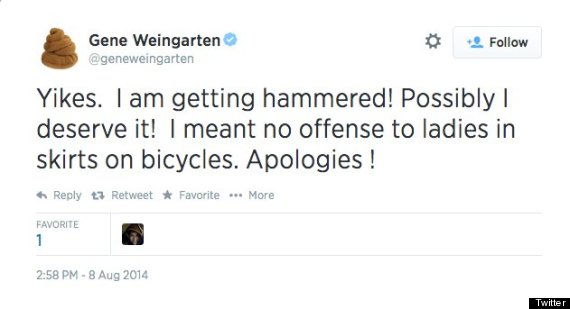 Did we mention he has two Pulitzer Prizes?
When he's not sending controversial tweets, Weingarten writes the weekly humor columns, Below the Beltway.