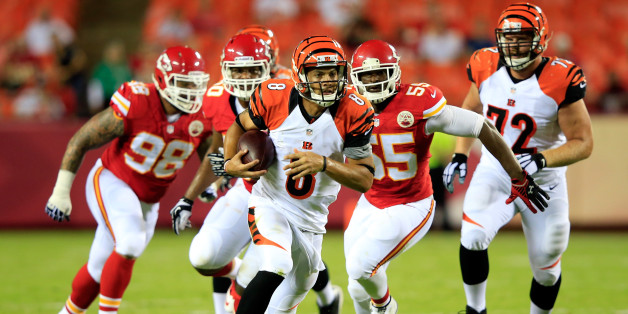 Cincinnati Bengals backup quarterback Matt Scott had a tough time hiding how he was physically feeling during his team's preseason opener on Thursday.
Scott, who played most of the second half, helped march the Bengals offense into the red zone in the final minute of the game. But during the drive, he threw up on the field not once but two times.
That might have been exactly what Scott needed because right after the second time, he threw a 12-yard touchdown pass and ran it in himself for the two-point conversion.
SUBSCRIBE AND FOLLOW
Get top stories and blog posts emailed to me each day. Newsletters may offer personalized content or advertisements.
Learn more