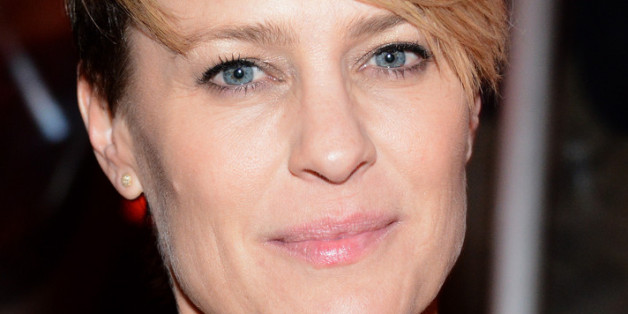 Araya Diaz via Getty Images
Back in the early '90s, shortly following "Forrest Gump" and "The Princess Bride," Wright was poised to become our Sweetheart. "They wanted to make me the next big ingenue, the studio bosses behind the curtain," she said. "But what happened was that I turned down a lot of movies that simply didn't blow my dress up. Plus I was too busy being a mom at the time."
She also cited not doing a Vanity Fair cover to promote "Forrest Gump" as the reason she didn't get a lot of the films she was interested in at the time. "I remember, after that, not getting a couple of movies that I really wanted to do. And I was told, 'Well, you know, if you had done Vanity Fair it might have been different.' It was like I'd made this big mistake."
At this point we have to imagine a giant machine, whirring and flashing lots of unnecessary lights. A studio executive stands in front. "Just step inside, Robin," he says menacingly, as he gestures to her with a hand drawn from his velveteen cape. He begins typing "A-M-E-R-I-C-A-S-S-W-E-E-T-H-E-A-R-T" into the dash, but she stops him: "I won't get into this giant whirring machine OR do Vanity Fair!" she yells, tossing off her heels and running away.
FOLLOW HUFFPOST