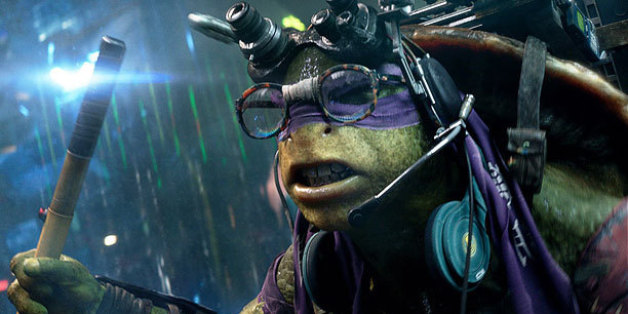 It looks like a pizza party may be in order.
The Teenage Mutant Ninja Turtles brought in an estimated $25.6 million on its first day in theaters, including $4.6 million from screenings on Thursday night. Though it was widely expected to be in a tight race for No. 1 with Guardians of the Galaxy, TMNT more than doubled the estimated Friday earnings of Marvel's reigning champ ($12.34 million).
Read more on Entertainment Weekly
SUBSCRIBE AND FOLLOW
Get top stories and blog posts emailed to me each day. Newsletters may offer personalized content or advertisements.
Learn more