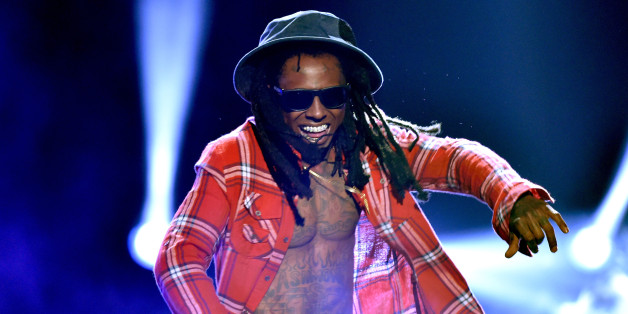 Kevin Winter via Getty Images
After dropping the first four songs off of his fifth installment of "Tha Carter" series -- "Krazy," "D'usse," "Believe Me" and "Grindin" -- Lil Wayne provides us with the first visuals for "Krazy." The video, which was inspired by "One Flew Over the Cuckoo's Nest," takes Tunechi to a psych ward, where he is strapped into a straight jacket, occasionally confined to one of those padded solitary confinement rooms and forced to keep company with the other patients. Naturally, Weezy causes havoc, refusing to take his drugs and picking fights, so he undergoes some electroshock therapy.
The "Drake Vs. Lil Wayne" co-headlining tour kicked off this past weekend, wielding a 51-song set on Friday, Aug. 8, that was determined by fans and featured "Street Fighter"-inspired videos. Head over to MTV to watch the music video.
Cher -- "If I Could Turn Back Time" (1989)

YouTube

Nas and Puff Daddy -- "Hate Me Now" (1999)

YouTube

Madonna -- "Justify My Love" (1990)

YouTube

N.W.A -- "Straight Outta Compton" (1988)

YouTube

Incubus -- "Megalomaniac" (2003)

YouTube

YouTube

Public Enemy -- "By the Time I Get to Arizona" (1991)

YouTube

Nine Inch Nails -- "Closer" (1994)

YouTube

Marilyn Manson -- "Coma White" (1999)

YouTube

Pearl Jam -- "Jeremy" (1991)

YouTube

The Prodigy -- "Smack My Bitch Up" (1997)

YouTube

Sister Souljah -- "The Hate That Hate Produced" (1992)

YouTube

Björk -- "Pagan Poetry" (2001)

YouTube

Queen -- "I Want To Break Free" (1984)

YouTube

Robbie Williams -- "Rock DJ" (2000)

YouTube

Michael Jackson -- "Black or White" (1991)

YouTube

Bloodhound Gang -- "The Bad Touch" (1999)

YouTube
YOU MAY LIKE
CONVERSATIONS
FOLLOW HUFFPOST