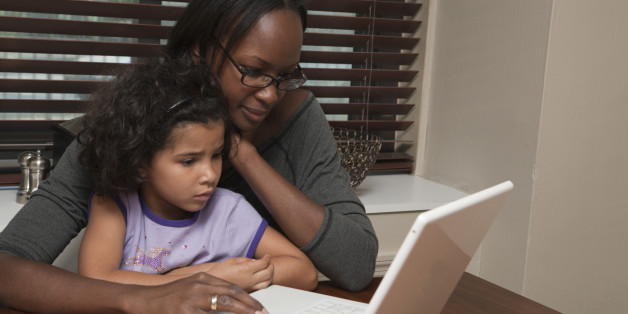 FlexJobs, an online service that helps people find telecommuting, flexible schedule, part-time, and freelance jobs, has released a list of "The Top 50 Part-Time Work From Home Jobs."
According to the press release, FlexJobs compiled the list through data analysis of jobs that offered part-time and work from home options from September 2013 to July 2014 and by examining which job categories had the most open positions.
"We thought it was especially timely to view the different part-time options now that school is back in session," FlexJobs CEO Sara Sutton Fell noted. In a survey of working parents that the company conducted last year, 33 percent of respondents said that they were looking for jobs because their children were back in school, and 82 percent claimed that having a flexible job was "very important" to them.
While the survey focused on working parents, Fell added that other job seekers looking for more flexible work included "retirees, caregivers, military spouses, graduate students, people with disabilities, and any professionals interested in finding better work-life balance." So, for parents or anyone else seeking jobs that offer part-time and work from home options, here is the FlexJobs list.
1. Computer & IT
2. Medical & Health
3. Customer Service
4. Education & Training
5. Web & Software Dev
6. Writing
7. Inbound Call
8. Call Center
9. Teaching
10. Sales
11. Bilingual
12. Online Content
13. K-12 Teaching
14. Project Management
15. College & University Teaching
16. News & Journalism
17. Manager
18. Research
19. Insurance
20. Nursing
21. Analyst
22. Technical Support
23. Internet & Ecommerce
24. Medical Coding
25. Consulting
26. Accounting & Finance
27. Marketing
28. HR & Recruiting
29. Editing
30. Administrative
31. Business Development
32. Account Management
33. Travel & Hospitality
34. Science
35. Math & Economics
36. Data Entry
37. Client Services
38. IT Consulting
39. Case Management
40. Translation
41. Virtual Admin
42. Human Services
43. Sales Representative
44. Art & Creative
45. Graphic Design
46. Pharmaceutical
47. Nonprofit & Philanthropy
48. Web Design
49. Advertising & PR
50. Entertainment & Media
Like Us On Facebook |

Follow Us On Twitter |

Contact HuffPost Parents
Earlier on HuffPost:
Working Mother's Top 10 Best Companies 2012
SUBSCRIBE AND FOLLOW
Get top stories and blog posts emailed to me each day. Newsletters may offer personalized content or advertisements.
Learn more