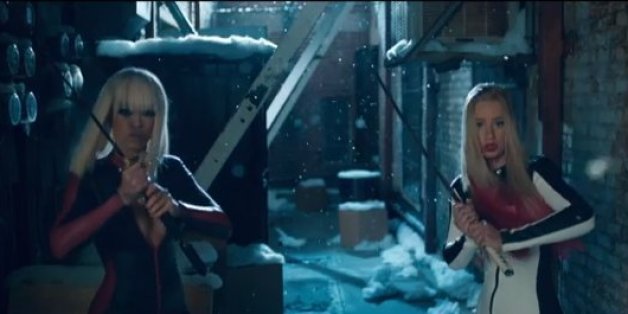 Rita Ora and Iggy Azalea debuted the music video for their collaborative song "Black Widow," and -- surprise! -- there's acting involved. No doubt, they picked up sort of skill from cameos in "Fast & Furious" franchise. The video starts off at Big Wanda's, where Iggy is a waitress and Rita is arm candy for a douchey guy. Big Wanda says lines like, "What did the fox say? Nothing!" and T.I. makes an appearance. The singers turn into superheroes/ ninjas/ "Kill Bill"-inspired women who fight said douchey guy. Get it.
Also on HuffPost:
24 Surprising Hollywood Relatives
SUBSCRIBE AND FOLLOW
Get top stories and blog posts emailed to me each day. Newsletters may offer personalized content or advertisements.
Learn more