With fall quickly approaching, the time has come to begin gathering sheets, clothing hangers, shower caddies and the million other things you'll need for dorm life. But once you've got the necessities, it's time to get creative. That's where the Internet comes in.
There are tons of helpful lists online that tell you everything you're going to need, but they don't always offer the coolest options. We've gathered some our favorite items from college-friendly websites, separated by category. And if you're still stumped on decorating your dorm room, check out the Pinterest posts at the bottom--those are sure to inspire.
Bedding:
Insider Tip: As long as you have Twin XL sheets, your comforter can be twin sized. Your pillow will take up the top of your bed, so you'll never notice if the blanket doesn't go all the way up.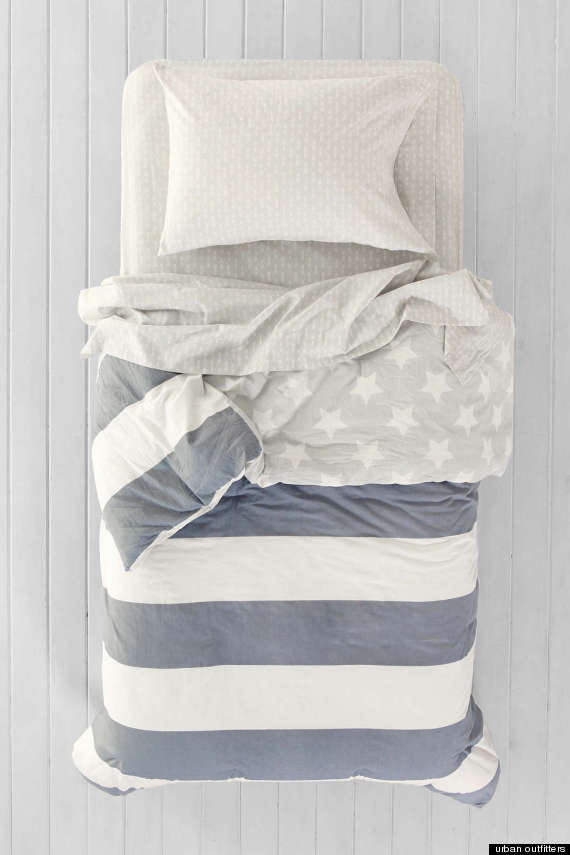 1. American Flag Twin XL Bed Set,
$169 from
Urban Outfitters.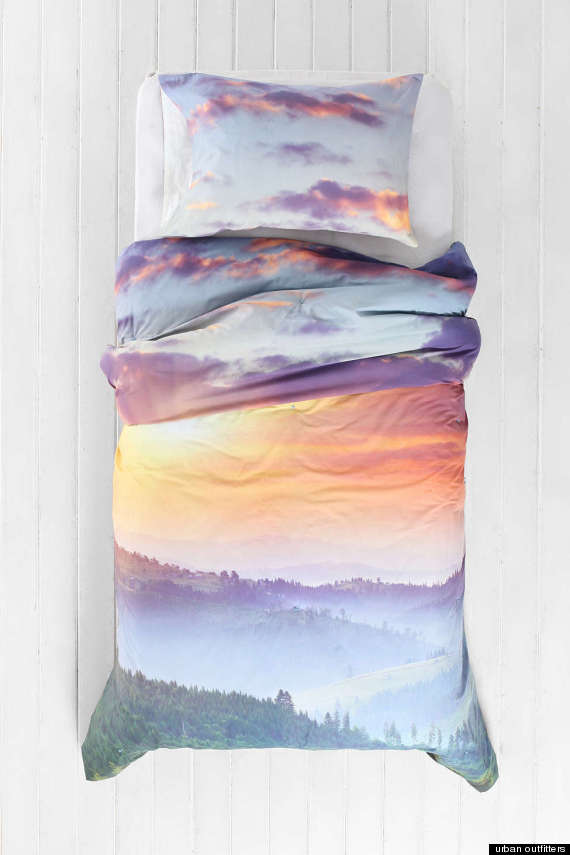 2. Plum and Bow Rolling Hills Comforter, $179 from Urban Outfitters.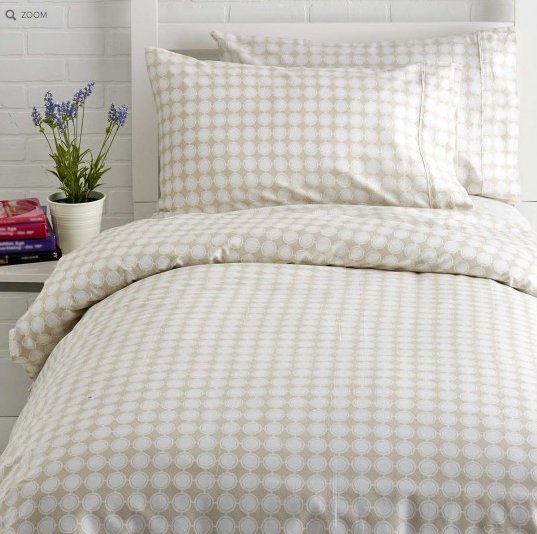 3. See You 'Round Duvet Cover/Sham Set, $39.99 from Dormify.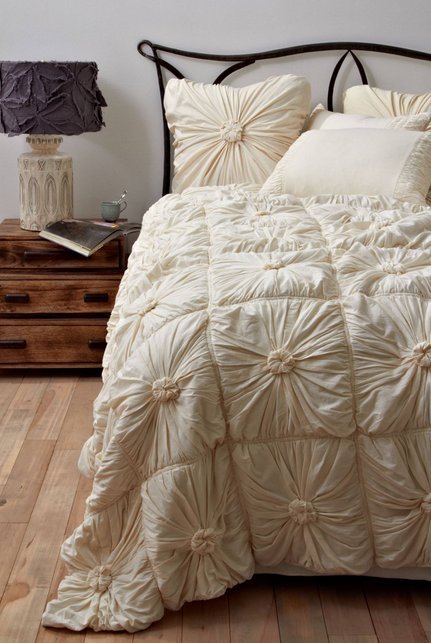 4. Rosette Quilt
, $198 from
Anthropologie.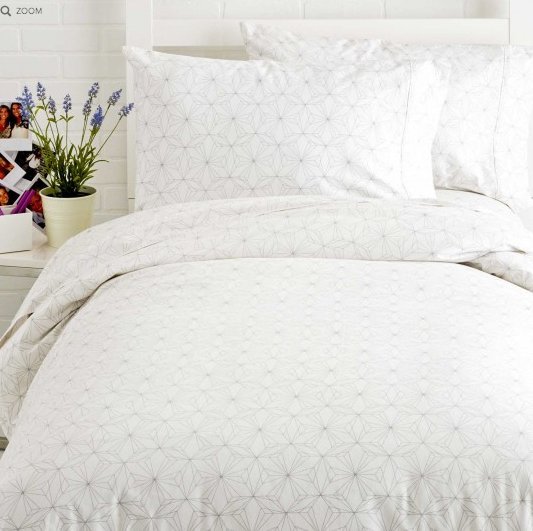 5. Pinwheel of Fortune Duvet Dover/Sham Set, $39.99 from Dormify.

Pillows:
These pillows don't exactly fill a purpose, but they will add a pop of personality to your room.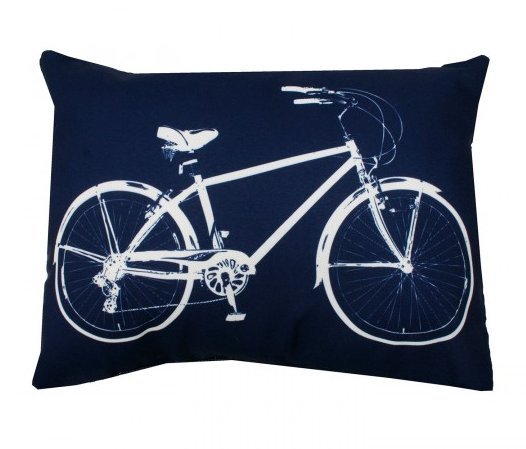 1. Bicycle Pillow, $36 from Dormify.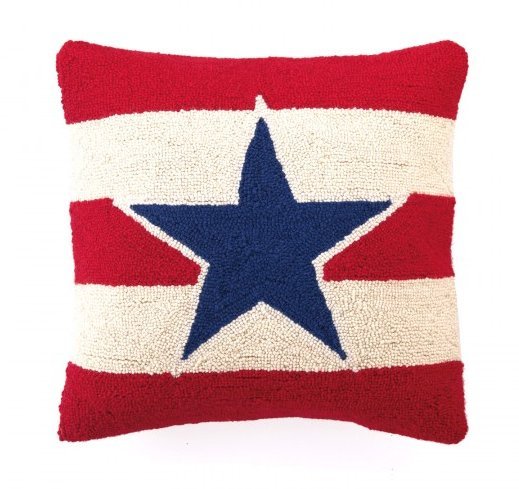 2. American Star Pillow, $49 from Dormify.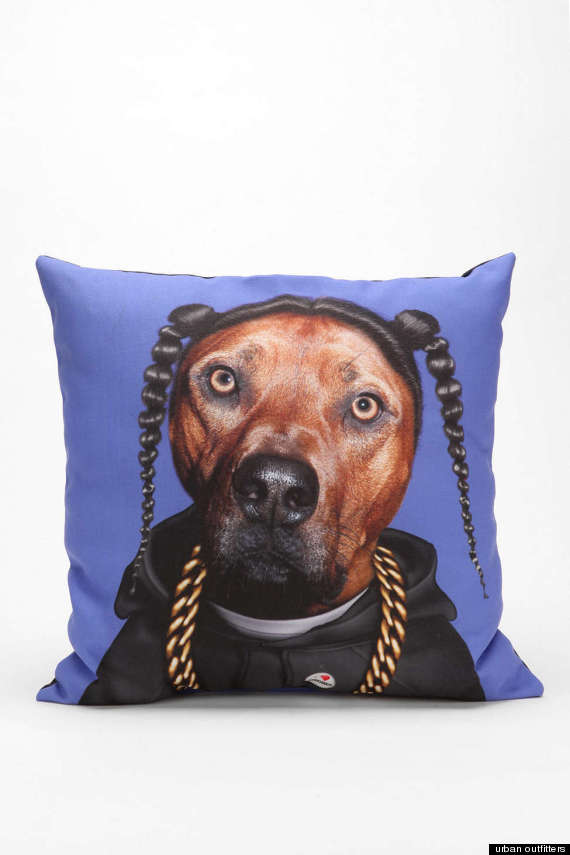 3.Hip-Hop Pillow$59 from Urban Outfitters.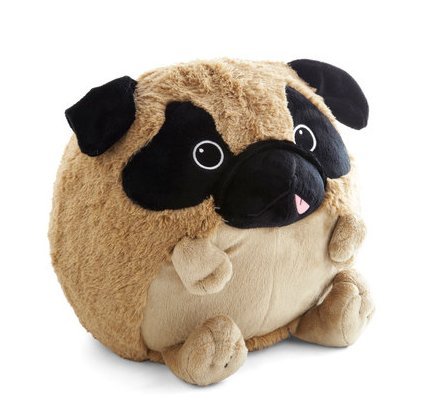 4. Plus One Pillow In Pug, $44.99 from Mod Cloth.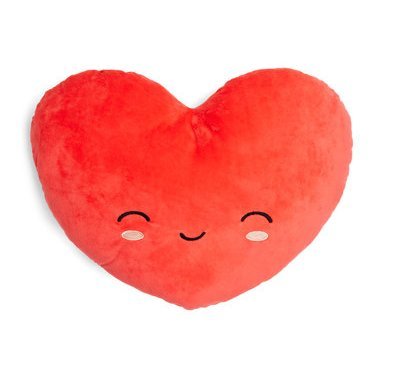 5. Loving Room Pillow, $29.99 from Mod Cloth.
Rugs:
Most colleges will specify how big your rug should be on their website, but if they don't, generally 4x6 or 5x7 is a safe bet.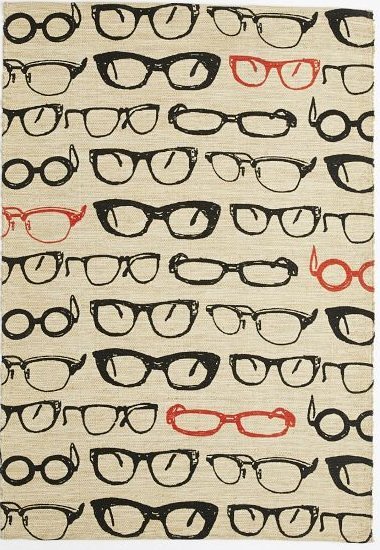 1. Specs Jute Mat in 4x6, $99 from West Elm.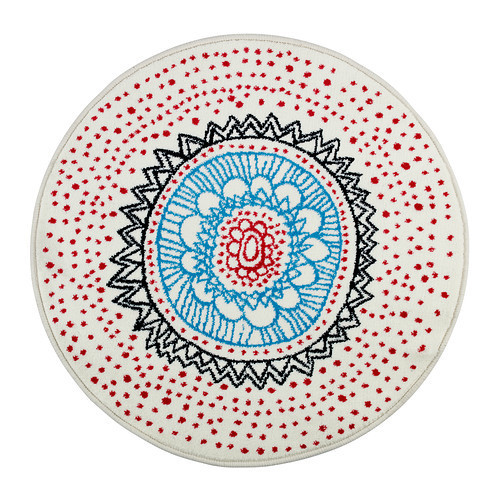 2. Virring Rug
$9.99 from
Ikea.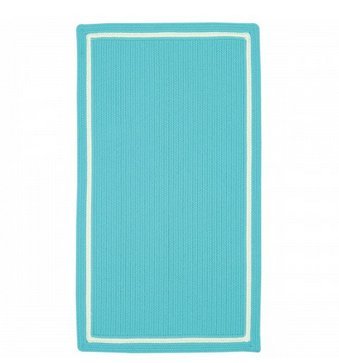 3. The Collegiate, $78 from Leigh Deux Dorm.
Lighting:
Sometimes its nice to have a soft light to turn on when you're just not feeling the harsh fluorescent overhead light of your dorm.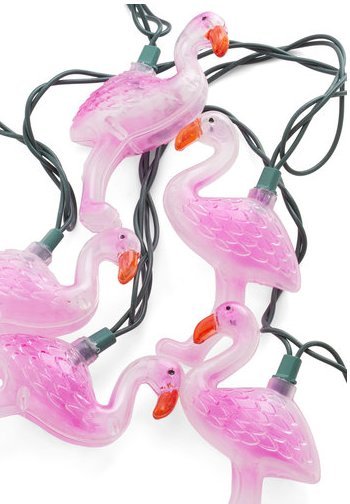 1. Mix and Fla-mingle String Lights, $19.99 from Mod Cloth.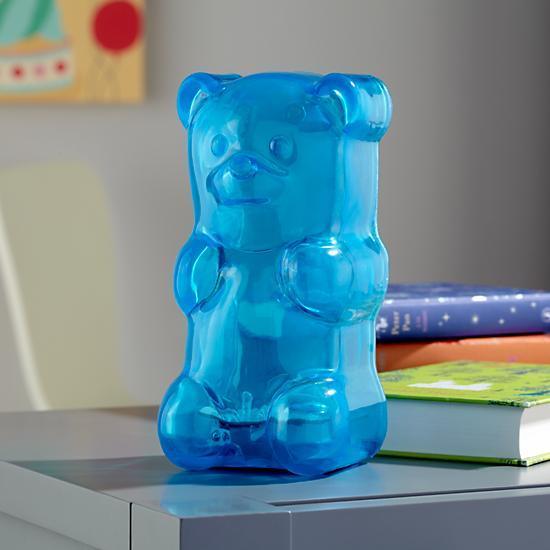 2. Gummy Bear Night Light, $29.99 from Land of Nod.
Organization:
There's no bigger struggle your first year of college than staying organized. Fortunately, these items have you covered: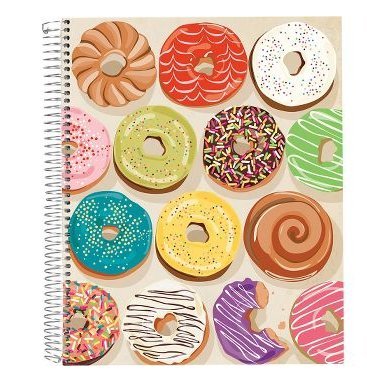 1. Donut Spiral Notebook, $9.95 from Paper Source.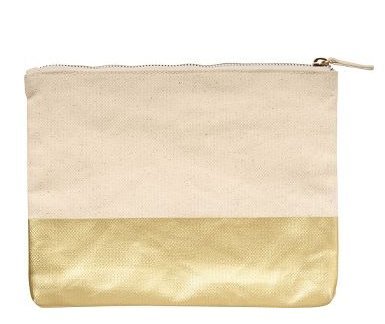 2. Gold Colorblock Pouch, $12.95 from Paper Source.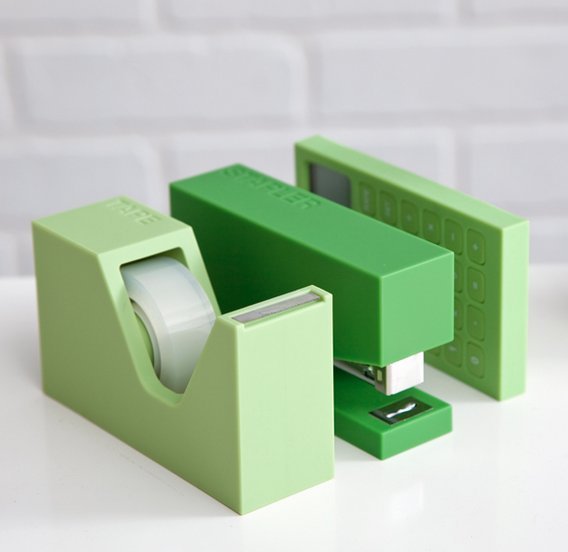 3. Lexon Desk Tools, $20 from See Jane Work.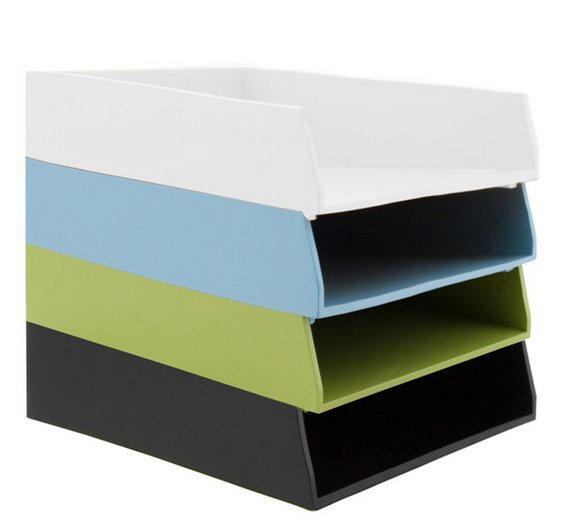 4. See Jane Work Basic Letter Trays, $12 from See Jane Work.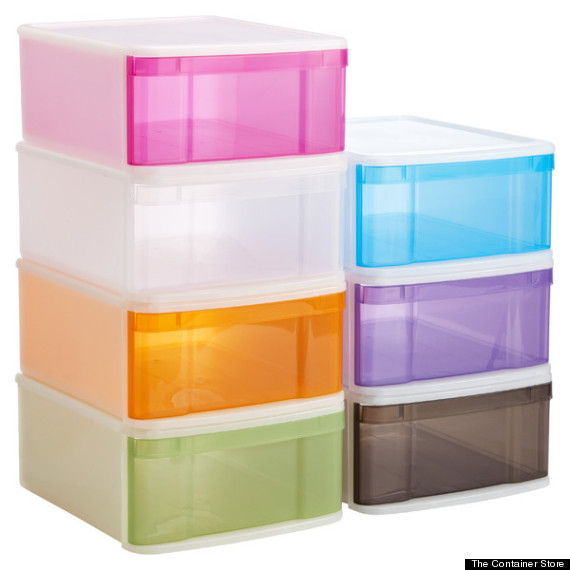 5. Large Tint Stacking Drawer $14.99 ea from The Container Store.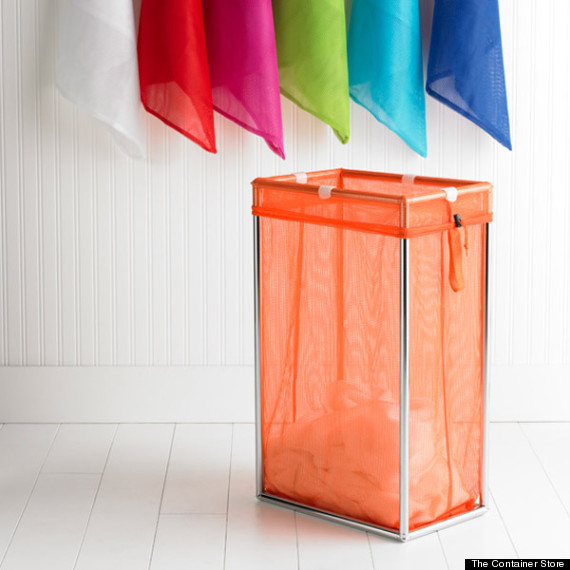 6. Chrome Laundry Bag Stand, $19.99 from The Container Store.
Seating:
You may not have room for a full couch in your room, but you'll definitely have some space for a small pouf: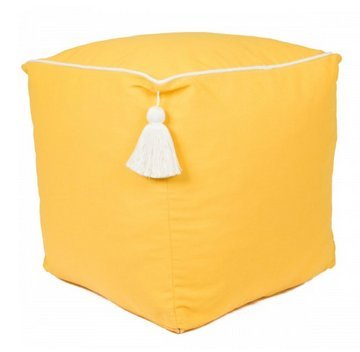 1. Leigh Deux Pouf, $79 from Leigh Deux Dorm.
Posters:
Your posters should be something you're happy to look at everyday, so pick carefully based on image and color scheme.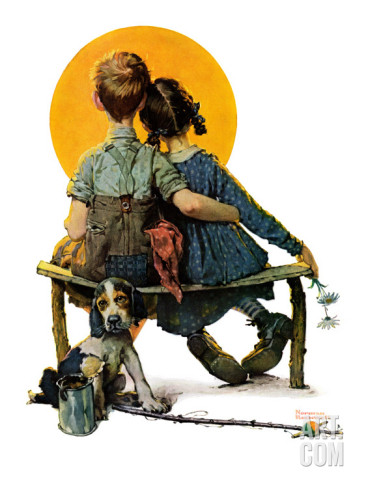 1. "Little Spooners" Poster, $49.99 from Art.com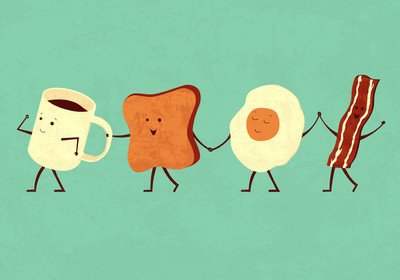 2. Let's All Go And Have Breakfast Poster, $16 from Society6.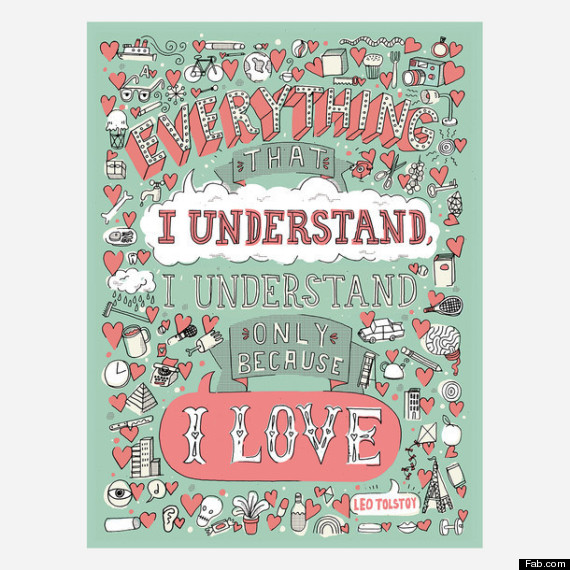 3. Because I Love Poster, $20 from Fab.com.
Wall Accessories:
Just in case you want a little variety on your walls: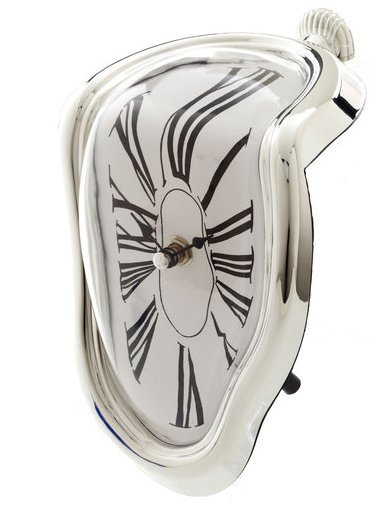 1. In Surreal Time Clock, $19.99 from Mod Cloth.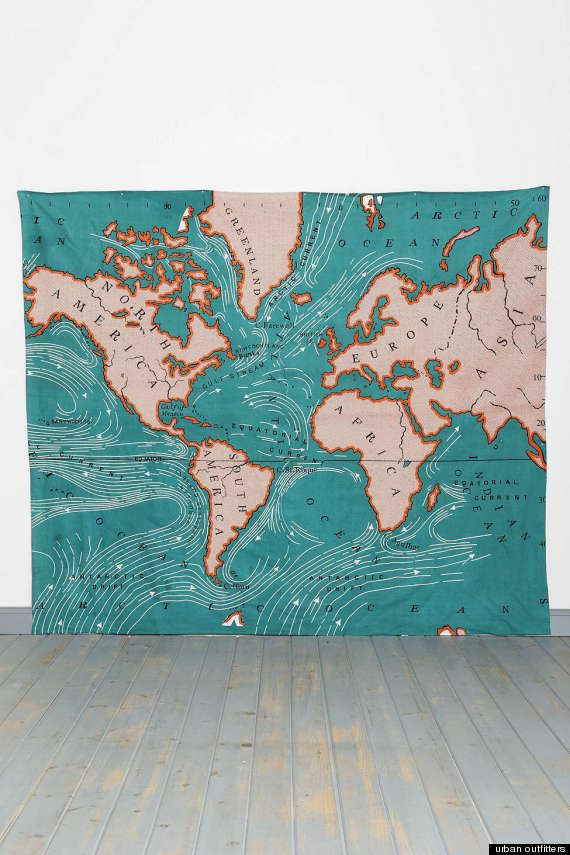 2. Locust Ocean Current Tapestry, $44 from Urban Outfitters.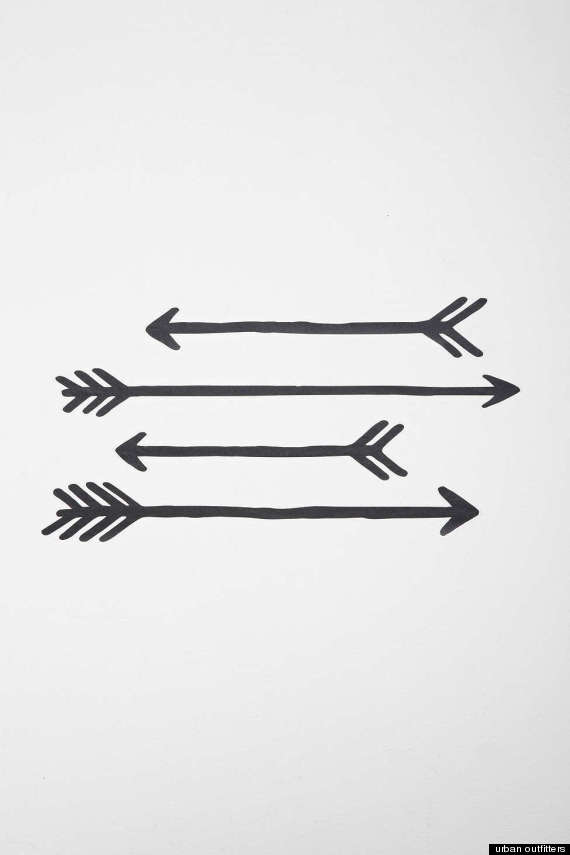 3. Arrow Wall Decal - Set of 4, $29 from Urban Outfitters.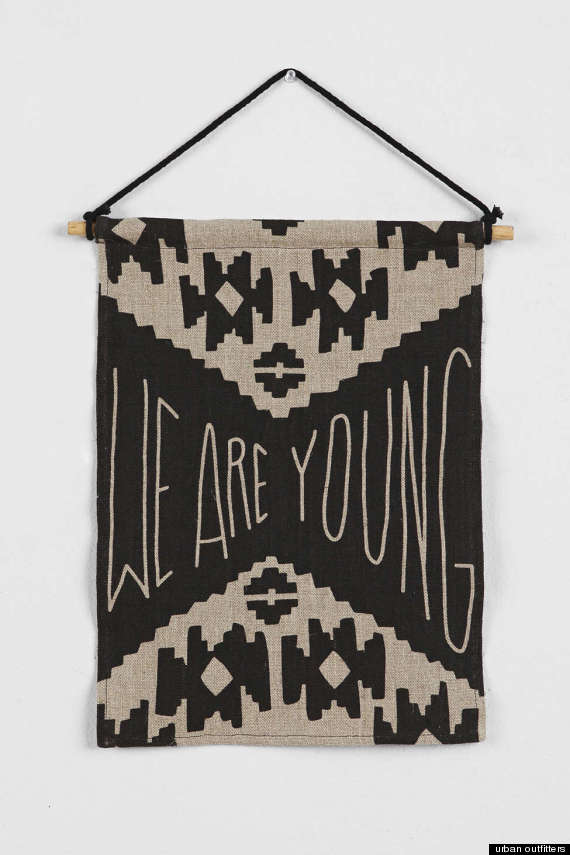 4. We Are Young Flag, $34 from Urban Outfitters.
Pinterest Dorm Room Inspiration
What better place to look than Pinterest for a the finished dorm room of your dreams?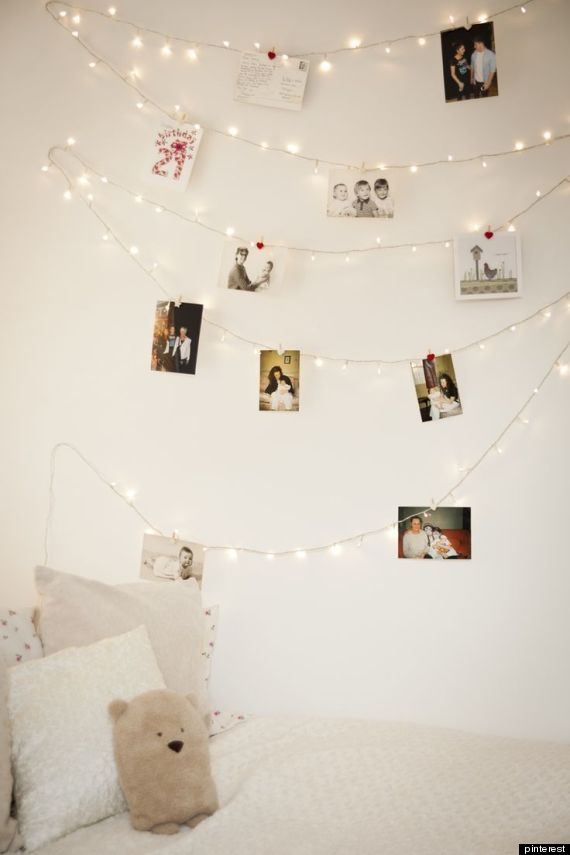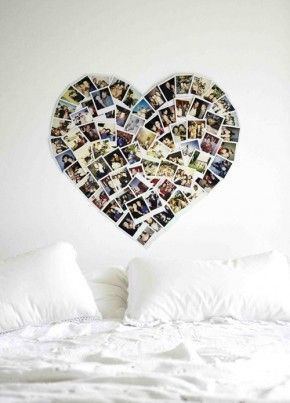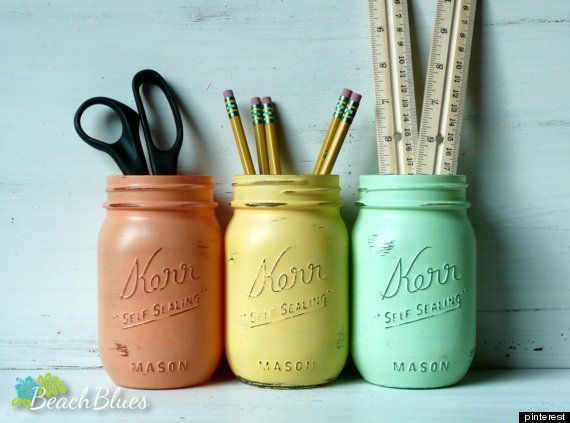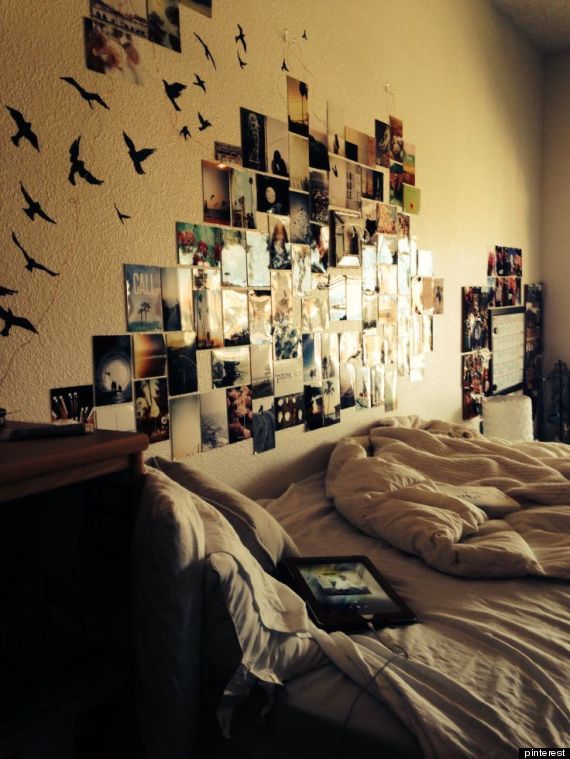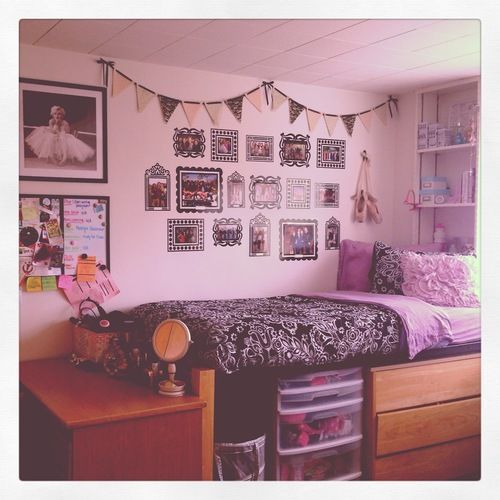 Found on Pinterest.
Follow HuffPost Teen on
Twitter |
Instagram |
Tumblr |
Pheed | 3:44 PM
Also on HuffPost:
"The vintage boat painting was one of my biggest scores. I got it at the Brooklyn Flea Market for $20. Since I'm from the coast of California and grew up with the ocean at my doorstep, I wanted to take that with me to New York City, and this was the best I could do!) My bedding is from West Elm. Having a quilt is nice because your sheets don't get dirty every time someone sits on your bed. I looked all over for the right bedside table, but what ended up working the best was a $5 foldable one from Bed, Bath, and Beyond."

"The silhouettes of my parents are placed in cardboard frames I made out of storage boxes. The 'It's Ok' flag I got off Etsy. I'm really into the Boy Scouts aesthetic, and I like that the flag contradicts the pride element that often comes with such an aesthetic. Other framed items are Yoko Ono's 'A Hole to See the Sky Through' and the other is a woman looking through a picture frame."

"The portrait printed against the back of my desk is of Korla Pandit, an artist from the 60s known as 'The Godfather of Exotica.' I printed his photo out from a website which allows you to blow photos up for free—this is key to cheap dorm decoration. The photos hanging on the wall are old animal charts from the 1800s. In between them is an old postcard of one of the Barnard buildings at the turn of the 20th century. Instead of buying a college sweatshirt, I went on eBay and bought that."

"This is a red hat from Madewell hung by a command hook you get at the hardware store. They're essential!"

"Growing up in southern California, Mexico was both literally and figuratively close to my heart. I actually own an entire Mariachi costume... which I have worn to class. This mirrored wall fixture was purchased in Mexico City, along with the Dia de los Muertos necklace. I love the Mexican kitsch aesthetic."

"Flowers in a dorm are important. A dorm room can often feel sterile or dusty. Adding flowers makes it seem like it has a life of its own. The funny sculptural yellow flowers are my favorite because they don't need water and last forever. Between those and Peonies I am a very happy gal. Behind the flowers is a vintage Boy Scouts poster with instructions on knots, constellations, ornithology, and other things to preoccupy the mind."

"You'll learn that in a dorm, things tend to double up for multiple use. My desk is also an extension of my closet, as well as a space to display my favorite things. I personally like to be surrounded by things that make me happy when I'm working. The trick is not to have too many things—otherwise comfort turns into distraction. On the left is a vintage Samsonite luggage piece I use as extra storage."

"People will tell you not to bring any books to college. I did, and I'm glad. Being surrounded by your favorite books warms up any room. Don't just bring your favorite novels; bring books that you can look through for inspiration in the middle of a paper or a study break. I have book of Egon Schiele paintings, Max Ernst's graphic novel Une Semaine de Bonte, Chris Ware's sketchbook, my architecture sketchbook, Lydia Davis short stories, and Pictorial Webster's: A Visual Dictionary of Curiosities. Next to the books is an acupuncture ear model I got from Pearl River Market."

"I find that college and New York has made wearing clothes more exciting. Suddenly, I add scarves and coats and boots, which weren't necessary in Los Angeles. My coat is from Stevel Alan, my pants from Madewell, boots by 1937, purse from APC, striped Sweater by Cos (Paris), and my sunglasses are vintage."