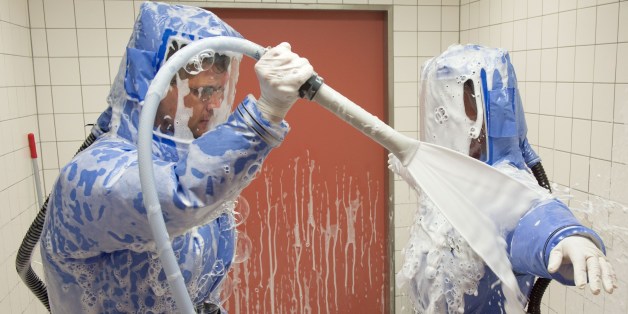 As The Week notes, hospitals around the world are prepping their isolation wards in case the Ebola virus (or patients in need) should travel from the current concentration in West Africa.
The region's lack of experience with dealing with Ebola likely contributed to the "unprecedented" spread, experts say, so a hospital's readiness to handle this and other outbreaks could make all the difference.
Even before Mount Sinai Hospital in New York admitted a man with Ebola-like symptoms last week -- he tested negative a few days later -- area hospitals were training their staff to be able to quickly identify the virus and isolate the patient.
Other major cities and transportation hubs, from Boston to Beijing, are also on alert.
According to global development expert Dr. Manpreet Singh, preparations for Ebola and investment in healthcare infrastructure in West Africa will save future lives.
"Building these basics is essential not only to reduce the impact of future potential outbreaks, but also to prevent and treat more common causes of death for years to come," he told Quartz.
Equipped with Germany's largest isolation unit, the Berlin-based Charite hospital recently held a test run of its infectious disease-handling protocols. Officials wanted to assure the public that if a case of Ebola arrives in Germany, they'll be ready.
"The specialized quarantine unit at Station 59 is among a handful of facilities in Germany nationwide that are capable of handling [Ebola] cases," according to caption information provided by Getty.
The scene looks like something out of a science fiction film. Check out the photos: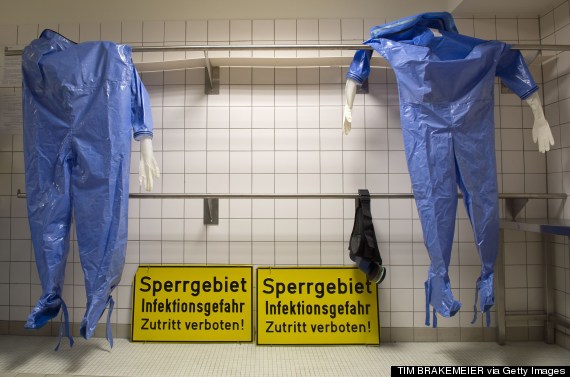 Protective clothing hangs in a changing room of the quarantine office of Berlin's Charite hospital. Signs read: "prohibited zone - danger of infection - keep out."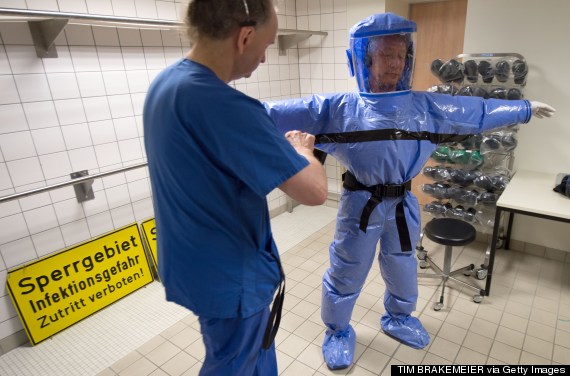 Thomas Grosse helps quarantine office leader Thomas Klotzkowski to put on protective clothing during a demonstration of the proceedings at the quarantine office.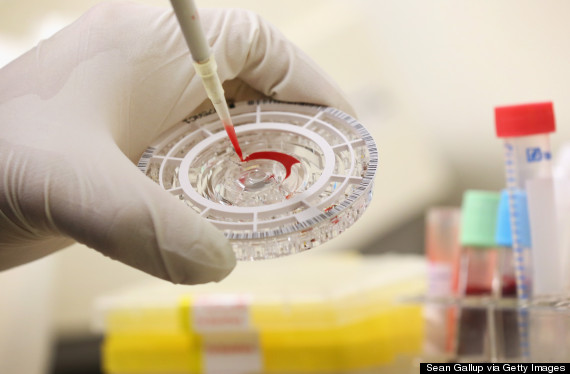 A doctor for tropical medicine prepares a blood sample for analysis during a demonstration for the media of Ebola treatment capabilities at Station 59.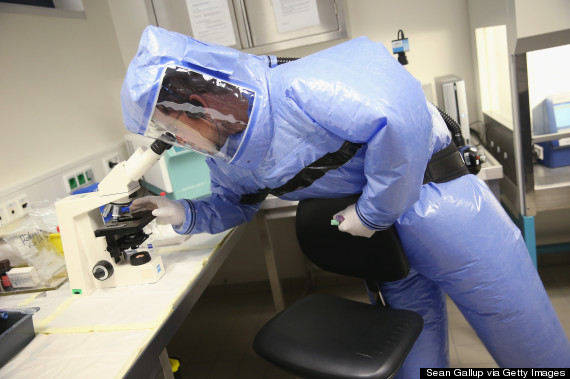 A doctor for tropical medicine wearing an isolation suit looks into a microscope.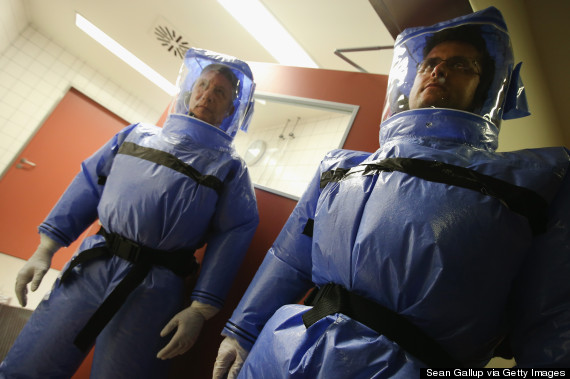 A doctor for tropical medicine and a nurse prepare to enter the decontamination room.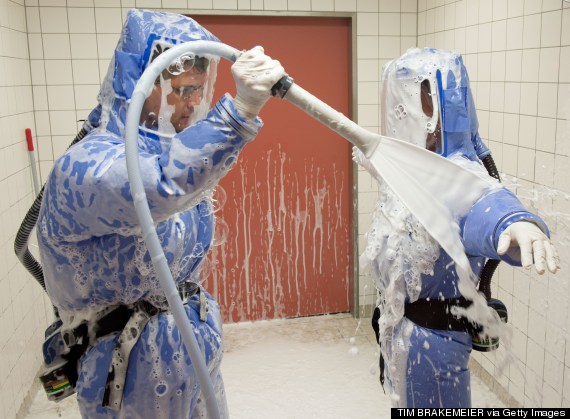 A doctor for tropical medicine and a nurse demonstrate the decontamination procedure.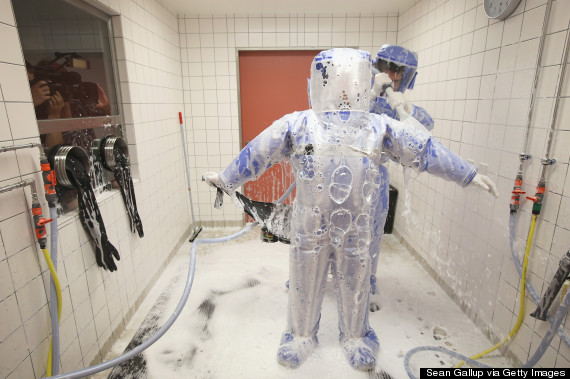 A doctor for tropical medicine and a nurse demonstrate the decontamination procedure as part of Ebola treatment.
ALSO ON HUFFPOST:
PHOTO GALLERY
BEFORE YOU GO
Ebola Outbreak
PHOTO GALLERY
Ebola Outbreak