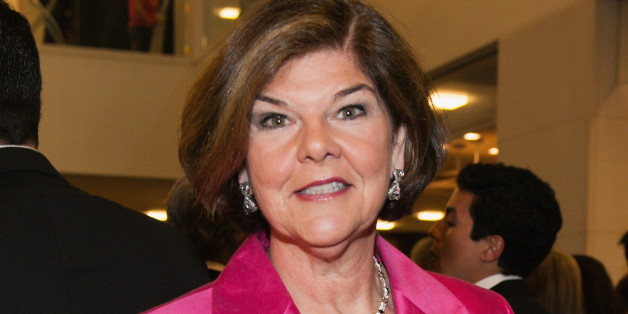 Teresa Kroeger via Getty Images
ABC News' Ann Compton will retire in September after more than four decades with the network, Politico's Mike Allen reported Friday.
The veteran White House correspondent will have her last day on September 10th, the 41st anniversary of her very first day as a network correspondent in 1973. In 1974, Compton made her way into the White House and became the first female to cover the White House for a network news organization. Since then, she has reported for ABC News on every president since Gerald Ford.
Allen said that Compton will travel with President Obama one last time to the NATO summit in Wales before officially leaving her post.
"It's just a good moment to go," she told Allen. "It's going to be a different business."
Fans and colleagues of Compton celebrated her career on Twitter Friday after news of her retirement broke:
Hearty Congrats to the great @AnnCompton on her coming retirement. I have never had a more generous & thoughtful colleague. Ann-Thank you
There's no better journalist, no more generous colleague, no classier act in White House briefing room than @AnnCompton. Congratulations!

— Peter Baker (@peterbakernyt) August 15, 2014
Congratulations to @AnnCompton who is retiring after an amazing career at ABC News! She will be missed by all of us.
Congratulations to @AnnCompton - a class act and true professional for every day of her sparkling 41-year career

— West Wing Reports (@WestWingReport) August 15, 2014
.@AnnCompton is not only a great journalist, but a kind and generous one. A good combo, all too rare.
Here's to @AnnCompton a pro's pro in White House press corps and standing for all the best things in journalism. On to the next chapter!

— Josh Gerstein (@joshgerstein) August 15, 2014
Congratulations & so much gratitude to @AnnCompton, who blazed the trail for all of us who followed--and is still helping us along the way
Will be sad to see @AnnCompton leave the White House beat. Great reporter, incredibly generous colleague. Thanks for everything!

— Olivier Knox (@OKnox) August 15, 2014
End of an era: Incomparable @AnnCompton retiring after 41yrs at @ABC. Legend, newshound but to me, most of all a mentor, role model & friend
FOLLOW HUFFPOST