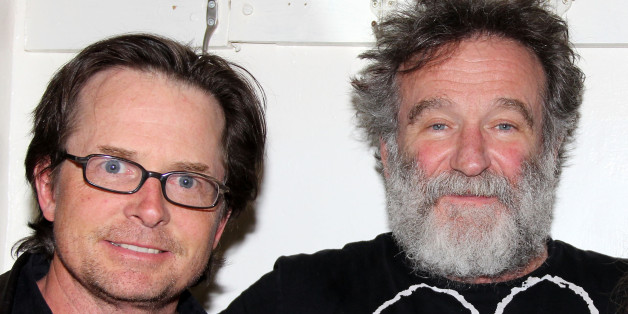 Fox tweeted to his over 1.1 million followers Thursday evening that he was "stunned" to learn of Williams' condition:
Stunned to learn Robin had PD. Pretty sure his support for our Fdn predated his diagnosis. A true friend; I wish him peace.
"Depression is a symptom of Parkinson's disease, separate from the emotional response that comes with a diagnosis," per the FoxFeed Blog, in an entry posted Thursday, August 14. "As many as 50 percent of people with Parkinson's show clinically significant symptoms of depression at some point in their disease course."
Alongside Williams and Fox, performers at the gala included The Who, James Taylor, Elvis Costello, Sheryl Crow, Tony Bennett, Bon Jovi, John Mayer, Jon Stewart, Stephen Colbert and Wanda Sykes.
Also on HuffPost:
Celebrities Mourn Robin Williams
SUBSCRIBE AND FOLLOW
Get top stories and blog posts emailed to me each day. Newsletters may offer personalized content or advertisements.
Learn more