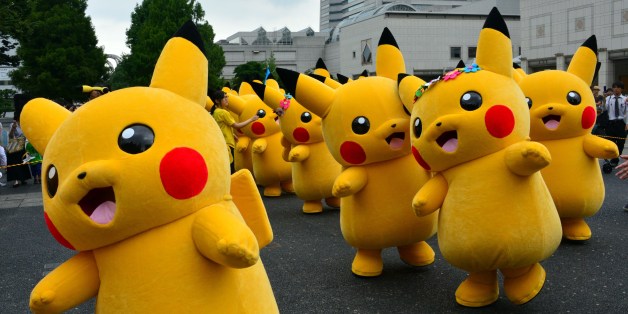 YOSHIKAZU TSUNO via Getty Images
We haven't been this excited about Pokémon since we traded a Bulbasaur for a first-edition Charizard with that naive little kid at recess.
UPDATE: The championships are over, but there's a re-broadcast today, Monday, Aug. 18.
9:00 A.M. — TCG Masters top 4
10:00 A.M. - 3:00 P.M. — Pokémon Trading Card Game Finals
3:00 P.M. - 6:00 P.M. — Video Game Finals
6:00 P.M. — Closing Ceremony
Who will emerge victorious? Who will get their Pokéballs crushed by the competition? Who's reading this right now?
FOLLOW HUFFPOST