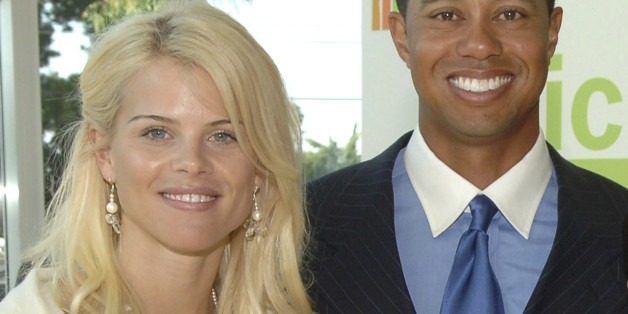 L. Cohen via Getty Images
Elin Nordegren may be a single woman again.

Tiger Woods' ex-wife has reportedly broken up with billionaire boyfriend Chris Cline after one year of dating, a source told Us Weekly over the weekend.
So what went wrong with Cline? A source close to Nordegren told Page Six that the pair had simply "drifted apart."
"They didn't spend enough time together," the insider said. "He has a thriving business and has been traveling a lot."
In any case, the newly single mom of two has been making headlines for more than just her dating life as of late. In May, Nordegren graduated from Rollins College with a 3.96 GPA and was selected to give a speech as the school's outstanding graduating senior. That same month, the famously press-shy former model opened up to People magazine about how she and Woods get along today.
"My relationship with Tiger is centered around our children and we are doing really good -- we really are -- and I am so happy that this is the case. He is a great father," Nordegren said.
Inside Elin Nordegren's Post-Split Life
FOLLOW HUFFPOST