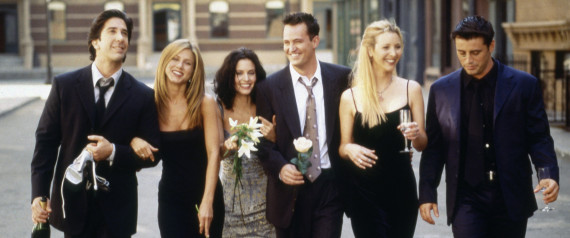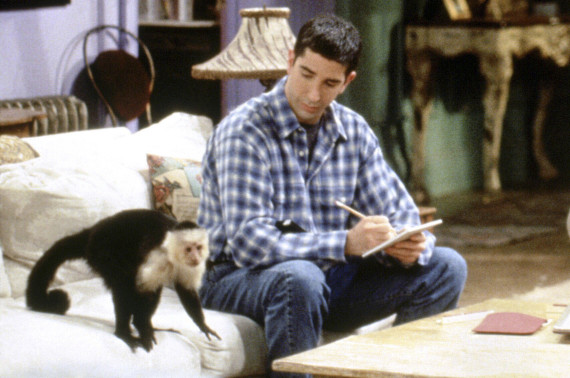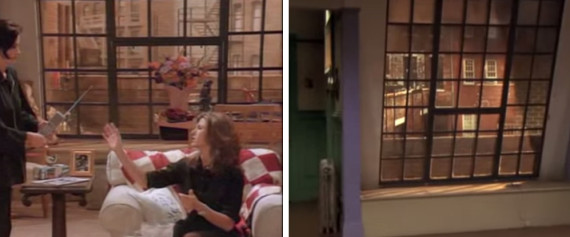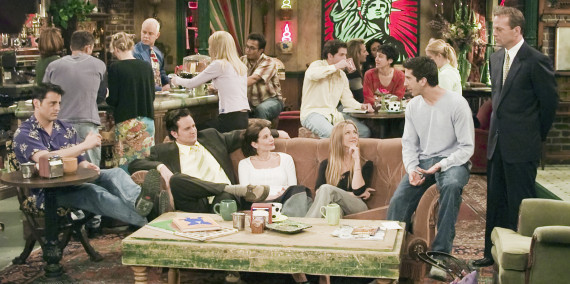 Friends has lots of these. Susan Sarandon was on Ross's "list" of women he was allowed to sleep with; Joey later slept with a character played by Susan Sarandon. Ross referred to himself as "Cro-Magnum P.I.," Monica later slept with Magnum, P.I. They try to get a table by giving the name "Winona Ryder", Rachel went to school with a character played by Winona Ryder. At one point they were trying to come up with the capital of Cambodia, and guessed, "Sean Penn," who they later met. Ross came up with the idea for "Jurassic Park," and Joey later met a character played by Jeff Goldblum.

Most disturbing: Jessica Rabbit was on Chandler's list of celebrities he could sleep with, his FATHER was played by Kathleen Turner, who voiced Jessica Rabbit.
Also on HuffPost:
The Fashion of Friends, Season 1
SUBSCRIBE AND FOLLOW
Get top stories and blog posts emailed to me each day. Newsletters may offer personalized content or advertisements.
Learn more