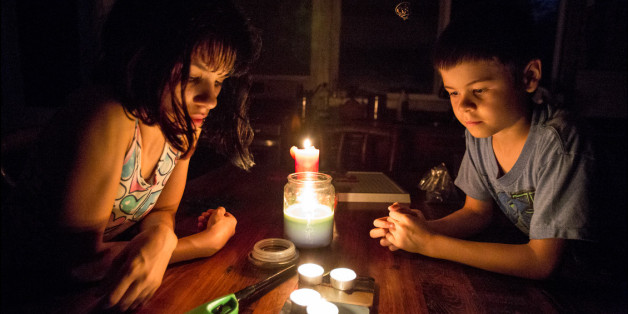 PUNA, HAWAII — Annetta Lucero stands in a carnivalesque open work space on the side of her patchwork house, an airy, whimsical home made of recycled materials. In the days after Tropical Storm Iselle blew through the "circus family's" Hawaiian Beaches subdivision, Lucero, her kids and boyfriend simply cleaned up and moved on.
The former world-class baton twirler and alternative circus performer wasn't phased by the five days she and her family had already spent without electricity, or the uncertainty about when it might be restored.
SUBSCRIBE AND FOLLOW
Get top stories and blog posts emailed to me each day. Newsletters may offer personalized content or advertisements.
Learn more