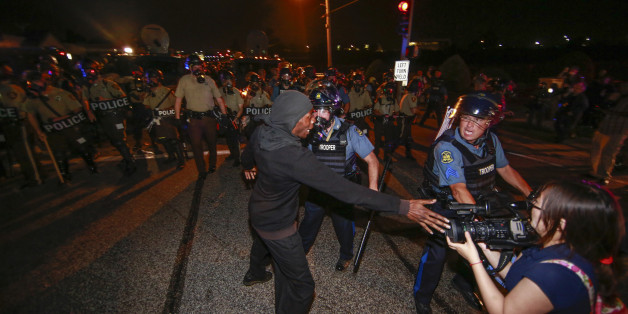 Reporters have become part of the story in Ferguson, a community outraged over the shooting of Michael Brown by a police officer. Ever since journalists were arrested last Wednesday, a steady stream of reporters has been detained by local police. Here is a list of journalists who have been arrested in Ferguson (via Freedom of the Press Foundation).
Bilgin Şaşmaz of Anadolu Ajansi
out of jail. thank you for the support! special thanks for @rdevro
Ryan Devereaux of the Intercept
Out of jail. Too many still in there. Phone is dying, be back soon.
News from Ferguson: A colleague and me got handcuffed and for 3 hours arrested because we did our job to investigate the Michael Brown case
Frank Hermann of Der Standard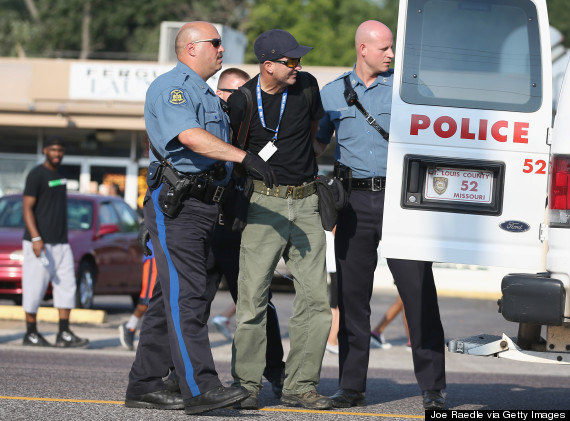 Kerry Picket of Breitbart News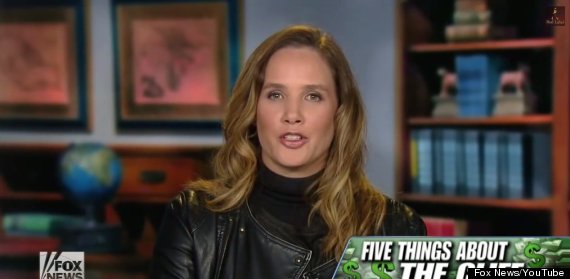 Rob Crilly of The Telegraph
I have been arrested and am being walked away from the area
Robert Klemko of Sports Illustrated
When they cut cuffs off minutes later, I held onto it. Johnson tried to take it. I said "it's a ferguson souvenir." pic.twitter.com/89t6G49FId
Neil Munshi of the Financial Times
Just cuffed and searched as we said we were leaving as he asked. Johnson was following us saying bring the ... https://t.co/K106v4t5Qu
Antonio French, St. Louis alderman and citizen journalist Wesley Lowery of The Washington Post
Ryan J. Reilly of The Huffington Post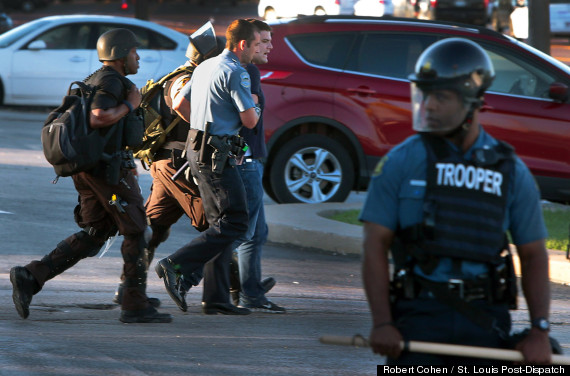 SUBSCRIBE AND FOLLOW
Get top stories and blog posts emailed to me each day. Newsletters may offer personalized content or advertisements.
Learn more