Tom Hardy Dressed As Bane Accidentally Crashed A Wedding One Time
In honor of #ThrowbackThursday, we bring you that one time Bane (played by Tom Hardy) accidentally crashed a wedding while filming "The Dark Knight Rises" and showed off his less murder-y, more adorable side.
It looked like this: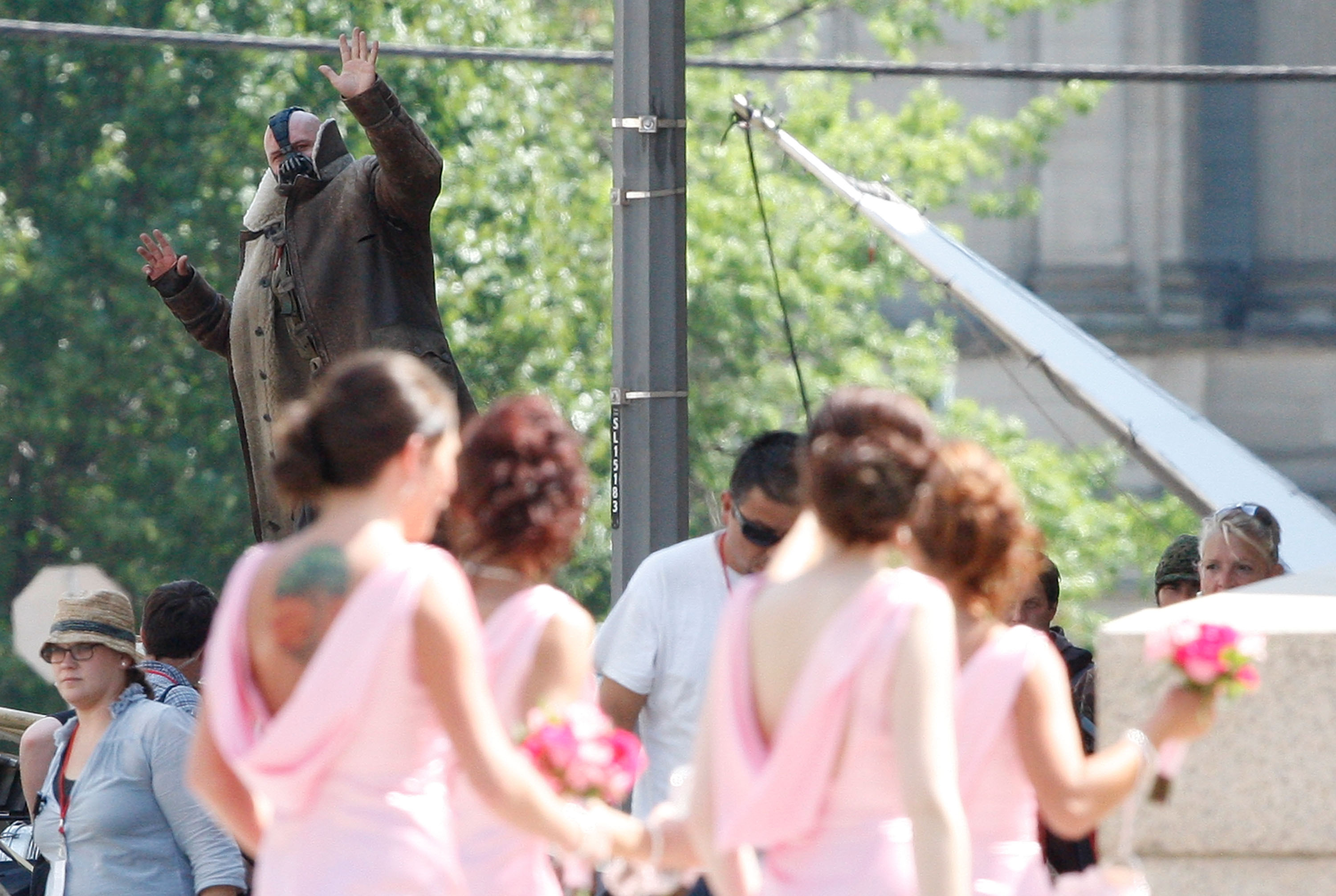 Credit: Jared Wickerham via Getty Images
Even though this photo is from 2011 -- when "Dark Knight Rises" was filming in Pittsburgh -- it blew up on Reddit today, making the front page and garnering nearly one million views in just 11 hours.
Turns out Bane isn't the only one that had some fun that day. The bride and groom took advantage of the unique opportunity as well: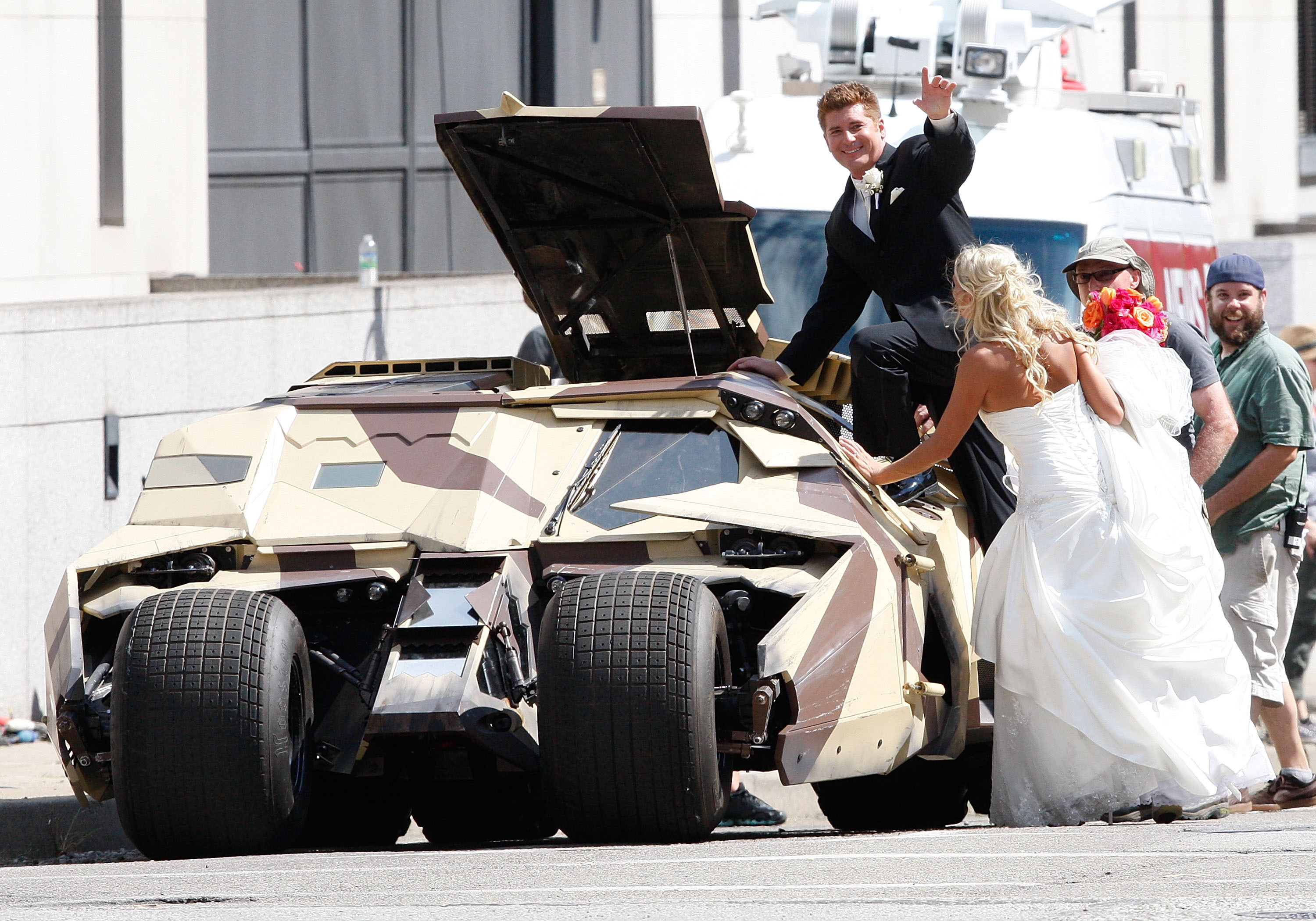 Credit: Jared Wickerham via Getty Images
That right there is the happiest groom in the world.
Keep in touch! Check out HuffPost Weddings on Facebook, Twitter and Pinterest. Sign up for our newsletter here.