We've all played the game where you identify shapes in the clouds. You might have seen horses, monsters, waves and even the occasional face. But have you ever seen a face this perfect?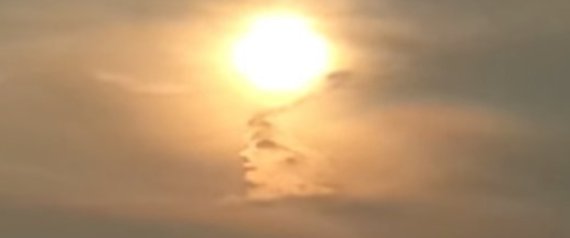 If the image is real, it might just win best cloud-shape spotting in our book.
"This video was taken from the front steps of our house as we were shocked to see a perfect face in the clouds," claims Youtuber Jason Kohler in the video description.
So next time you see a face in the gnarled roots of a tree or in the fur patterns of a cat, blame it on human evolution.

Also on HuffPost:
Clouds That Look Like Things
SUBSCRIBE AND FOLLOW
Get top stories and blog posts emailed to me each day. Newsletters may offer personalized content or advertisements.
Learn more