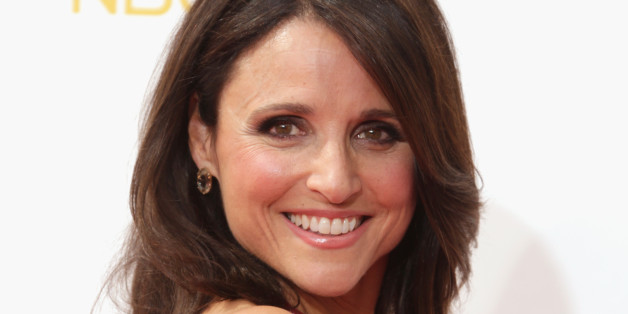 When walking up to the stage to accept her award for "Veep," Bryan Cranston grabbed her and went in for a kiss -- and not just a little peck, either. The mustachioed Cranston kissed her Adrian Brody-Halle Berry style. It was so long that it took up three entire GIFs. Emmy for Best and Longest TV Kiss Ever? Yep.
SUBSCRIBE AND FOLLOW
Get top stories and blog posts emailed to me each day. Newsletters may offer personalized content or advertisements.
Learn more