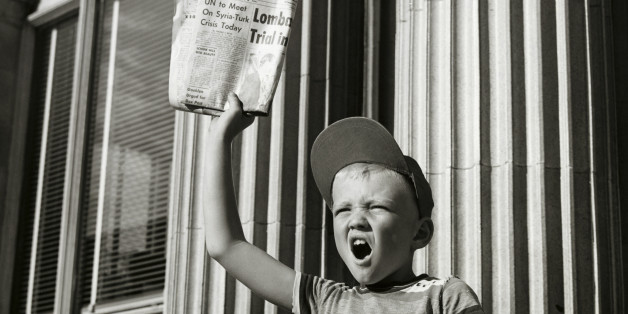 Next time you're struggling to get out of bed in the morning, think about Walter Sharp. At 100, he just might be the world's oldest paperboy, and he's up at the crack of dawn every day, making deliveries.
The WWII veteran has been on his paper route for around 35 years now and credits his early morning routine for his longevity. "If you keep walking, you'll keep living. I'm up with the larks picking up papers for the neighbours. I certainly don't feel 100," Sharp told Scotland's Sunday Post.
Locals say Sharp has the energy of someone "half his age," as he makes his morning rounds with his dog, Harry, in tow.
Sharp celebrated his 100th birthday earlier this month and apparently shows no signs of slowing down. "I don't do this for money but just want to be a good neighbour and help others," Sharp said. "You are never too old to lend a hand." And did he ever, when instead of receiving birthday gifts, he asked people to donate to Forth Valley Talking Newspapers, which helps the visually impaired get the news with audio recordings.
10 Great Ideas For Retirement Jobs
SUBSCRIBE AND FOLLOW
Get top stories and blog posts emailed to me each day. Newsletters may offer personalized content or advertisements.
Learn more