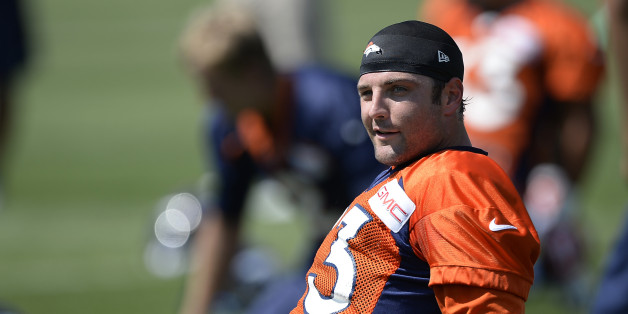 "I'm as shocked as everyone at todays news," Welker told The Denver Post in an email. "I want to make one thing abundantly clear: I would NEVER knowingly take a substance to gain a competitive advantage in any way. Anyone who has ever played a down with me, lifted a weight with me, even eaten a meal with me, knows that I focus purely on what I put in my body and on the hard work I put in year round to perform at the highest levels year-in and year-out."
He added that he has "never been concerned with the leagues performance enhancing or drug abuse policies because under no scenario would they ever apply to me, but I now know, that (drug-policy procedures) are clearly flawed."
According to Albert Breer of the NFL Network, Welker filed an appeal two weeks ago and was notified on Tuesday that he lost. Welker, who finished the 2013 season with 10 touchdowns and 778 receiving yards, returned to practice on Tuesday nine days after suffering a concussion in a preseason game.
The Broncos were considering holding Welker out anyway. But Welker appealed this b/c his reputation is important. And he lost that one.
Welker was spotted walking around with a wad of cash and reportedly handing out $100 bills to strangers at the event.
My man Wes Welker won a bunch of money at the Kentucky Derby and proceeded to give out $100 bills as he walked out pic.twitter.com/iwRyLxS3mx
This story has been updated with additional remarks from Wes Welker
SUBSCRIBE AND FOLLOW
Get top stories and blog posts emailed to me each day. Newsletters may offer personalized content or advertisements.
Learn more