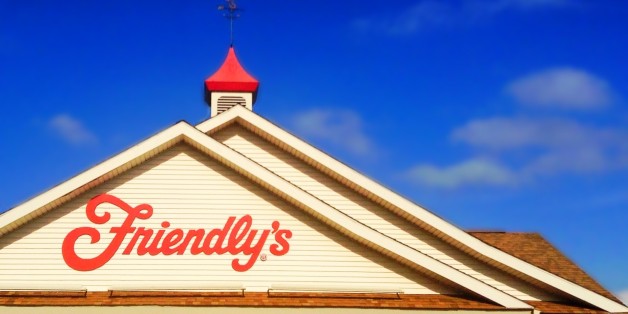 If you've ever taken a drive through the northeastern part of the country, you've certainly come across a Friendly's (or 50). Their red and white signs are a part of the landscape in this region of America, and it's just one more reason native New Englanders can be proud of their heritage. That, and Plymouth Rock.
To the unfamiliar eye, Friendly's looks just like any other chain restaurant. It has the oversized laminated menu. The booths are made from the same hard vinyl. And the decor is not lacking in kitsch. BUT, upon closer inspection, it becomes incredibly clear that Friendly's is a chain restaurant which cannot be replicated by another name. It's partly because of the family spirit, but mostly because of the ice cream.
Friendly's stands apart from all the rest -- and here's why:
Please note, we are in no way sponsored by Friendly's. This editor just really, honestly loves them.

Want to read more from HuffPost Taste? Follow us on Twitter, Facebook, Pinterest and Tumblr.
RELATED ON HUFFPOST:
PHOTO GALLERIES
Ice Cream Recipes