Enough with the leaked drawings and fuzzy photos: Finally we have a sharp, clear video of what might (or might not) be the "iPhone 6."
Apple is widely expected to announce its latest version of the iPhone next Tuesday, September 9. A new video, posted by Russian YouTuber Rozetked, claims to be a close look at what we should expect. Is it legit? Who knows? It's unclear how Rozetked could have gotten ahold of parts or a completed phone. But the video at least seems consistent with much of what we already think we know about the phone.
In a side-by-side comparison of the new phone and the older iPhone 5S, it seems the new model keeps the rounded edges of its predecessor but is slightly longer and thinner. The new phone is expected to come in 4.7-inch and 5.5-inch screen sizes, up from 4 inches for the iPhone 5.
In the new model, the power button is now located on the left side, next to the volume controls, as opposed to the top. The headphone jack and lightning connector remain on the bottom. The FaceTime camera has also shifted, and the Touch ID sensor is larger.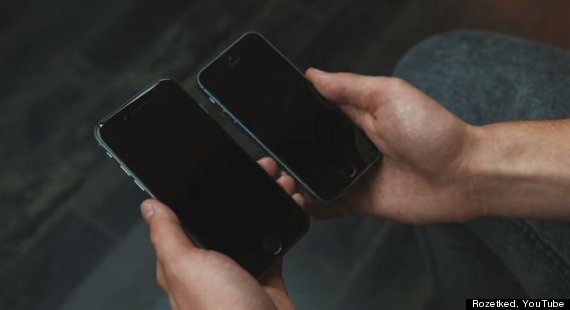 Comparison of "iPhone 6" and iPhone 5S
The video's narrator describes the phone's back panel as a mix of aluminum and plastic, as rumored, and says the case is all one piece that doesn't separate.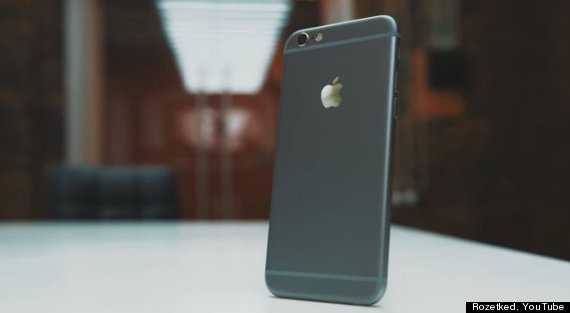 Back panel is space gray with aluminum and plastic parts
The narrator says the glass on the front of this particular phone is not the rumored sapphire crystal but instead may be a tempered glass that gives it a "nicer feel" and makes it "more transparent." There has been talk that some 4.7-inch models and all of the 5.5-inch phones will have tougher, scratch-resistant sapphire glass.
Taking the phone apart, the narrator explores its ability to make mobile payments, in light of reports that Apple has deals with Visa, Mastercard and American Express to turn its new phone into a mobile wallet. The phone's interior has space for an updated A8 processor and a Near Field Communication module, which could be used to make mobile payments happen -- but the narrator doesn't actually have those components.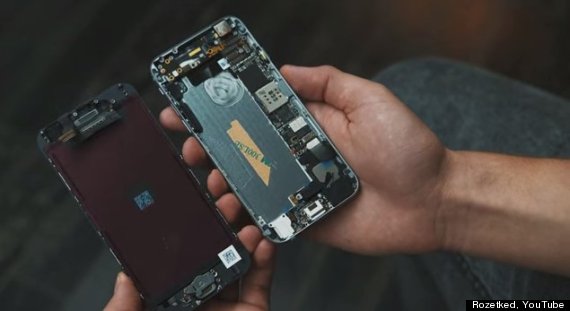 Interior could include an NFC module for mobile payments
A video released last week by designer Feld & Volk also previewed a 4.7-inch iPhone, but didn't go inside the device. Footage of a 5.5-inch model was released by French site Nowhereelse.fr on Monday, but only revealed the phone's casing.
(h/t Business Insider)