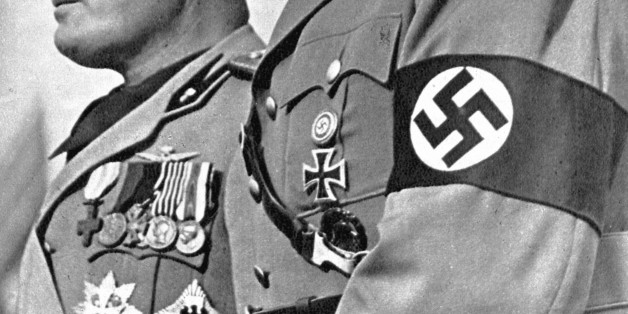 As Right Wing Watch reported, Harvey called the controversies "totally unnecessary" and "homosexually-instigated," before noting, "This is all part of the strong-armed bullying of those who are determined to force everyone in America to serve the interests of homosexuals."
Listen to audio of Harvey's remarks below:

Harvey is not the first conservative voice to evoke Nazi Germany in a discussion of LGBT causes.
"It's not an exaggeration to say 'homofascist' because the German Nazi Party was homosexual," TruNews host Rick Wiles said last month. "Hitler was a homosexual, the top Nazi leadership, all of them were homosexuals...they were creating a homosexual special race."
On a similar note, the American Family Association's Bryan Fischer referred to LGBT rights advocates as "Nazi stormtroopers" who are "totalitarian and repressive" in a 2013 broadcast.
Also on HuffPost:
25 LGBT-Friendly Products & Companies Targeted By Boycotters
SUBSCRIBE AND FOLLOW
Get top stories and blog posts emailed to me each day. Newsletters may offer personalized content or advertisements.
Learn more