"The Little Rascals" turned 20 last month, and little-known Los Angeles-based production company 22 Vision got all the actors back together to celebrate the anniversary and recreate some of the most memorable images from the movie.
"The message behind the shoot is embracing who you are," Brian Pocrass, 22 Vision's founder, told HuffPost Entertainment over the phone. "Obviously getting back into the character can be uncomfortable, but it's about embracing who you were as a child."
Pocrass said that it took a "domino effect" to get the whole cast back together, but Brittany Ashton Holmes, who played Darla, was the hardest to convince. "When I first reached out to her, she wasn't into it," he said. She had gone off the grid and hadn't made another feature film since "The Little Rascals." "Like a lot of child actors, she was guarded, but after we spoke on the phone for a while, she trusted me. This wasn't about the tabloid. It was more about the film. It all stems from the fact that they just wanted to see each other."
Vision 22 and Pocrass were also behind the "Problem Child" reunion, which raised money for the John Ritter Foundation, and last year's "School of Rock" reunion concert. "I try to target casts that have not been reunited before," Pocrass said. "These ones haven't been properly celebrated."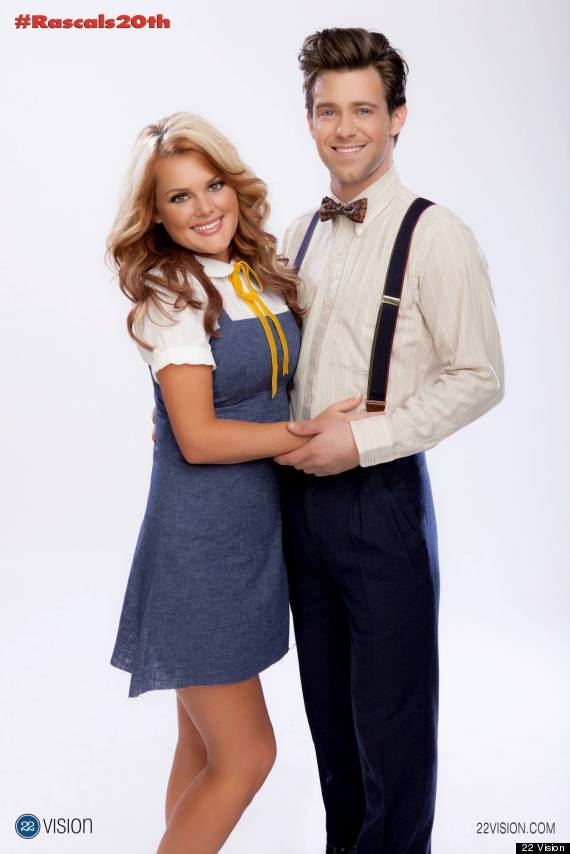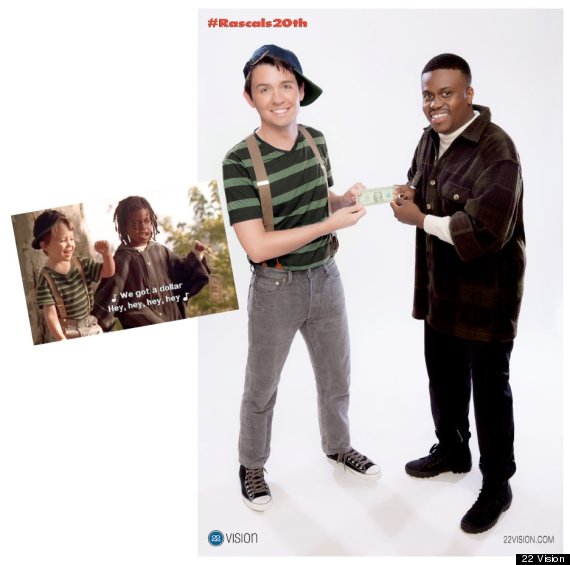 It's #Rascals20th day! Hooray! pic.twitter.com/ZNINpgTIhp

— Blake McIver (@BlakeMcIver) September 3, 2014
And now...scenes from the #nutcracker! #Rascals20th @22Vision @Bug_Hall pic.twitter.com/NpRBRVfdl3

— Travis Tedford (@Airem23) September 3, 2014
We're he-man woman haters. We can't deliver love notes. @22Vision #Rascals20th pic.twitter.com/wPtAShVjoB

— Zac Mabry (@ZacMabry) September 3, 2014
See more photos from the 20th anniversary reunion on 22 Vision's Facebook.
ALSO ON HUFFPOST:
Celebrity Dopplegangers, Old & New
SUBSCRIBE TO & FOLLOW ENTERTAINMENT
THE spot for your favorite fan theories and the best Netflix recs. Learn more