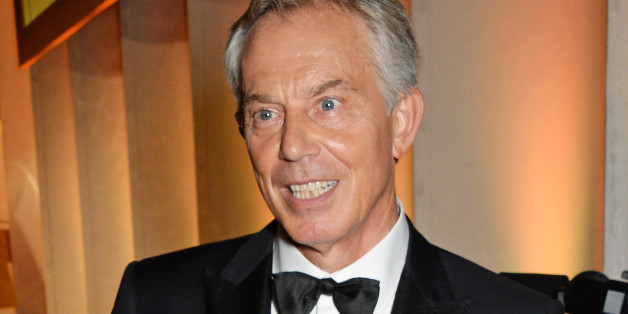 British GQ magazine is defending its decision to name former U.K. Prime Minister Tony Blair "Philanthropist of the Year" at its 2014 Men of the Year awards.
Blair's critics have pointed to his time in office to rebuke the honor, including his support and participation in the war in Iraq, as well as his relationship with a Khazakhstan president whose government allegedly killed unarmed civilians at a 2011 protest, the BBC reported.
The event's producer Richard Dodgson said selecting controversial winners is part of the magazine's strategy.
British GQ clarified its decision-making regarding Blair on Wednesday, sharing a column in defense of the prime minister on Facebook:
In the magazine's rebuttal, Charlie Burton writes:
When Blair went into Iraq he said that history would judge whether it was the right decision. The problem is, we've bought a partial, revisionist history of an entire premiership. Its great myth is that Blair didn't achieve anything in office; the truth is he fundamentally transformed the country. It's not just Northern Ireland and the minimum wage: he left a vast legacy. Civil partnerships. Bank of England independence. The Welsh Assembly. The Scottish Parliament. A mayor of London. A plunging crime rate. Even abroad, his brand of liberal interventionism in Sierra Leone and Kosovo was a success.
As far as the former prime minister was concerned, he was happy to receive the award in recognition of those helping his foundations around the world.
Clarification: A previous version of this article referred to Richard Dodgson as the event organizer. He is the event producer.
SUBSCRIBE AND FOLLOW
Get top stories and blog posts emailed to me each day. Newsletters may offer personalized content or advertisements.
Learn more