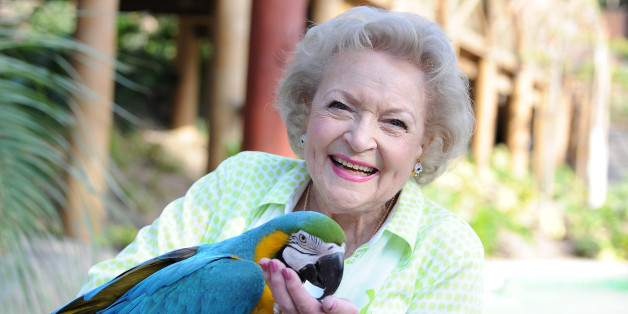 Betty White, pillar of humanity and shining example of all that is funny and spectacular in the world, fell victim to a death hoax Wednesday evening, Sept. 3.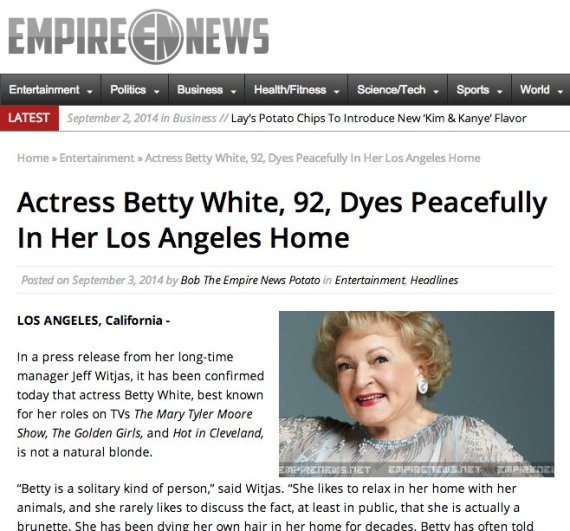 Other Empire News headlines include "Jay-Z May Have Cheated on Beyoncé With Oprah Winfrey, Says Sister Solange Knowles" and "Bill Clinton Hits Talk Show Circuit to Promote New Book of White House Themed Erotica," but neither has generated such worried responses on Twitter.
Even after several certifiable news sites clarified that White is alive, some Twitter users stuck to mourning:
R.I.P. Betty white. You can see some of her fantastic humour here: https://t.co/Nslh5YYmXv Thanks for all the laughs Betty!
Today we have lost one of the truly great ones. It will be very difficult to ever replace the magic we have lost the day Betty White died.
We love you, Betty White.
SUBSCRIBE AND FOLLOW
Get top stories and blog posts emailed to me each day. Newsletters may offer personalized content or advertisements.
Learn more