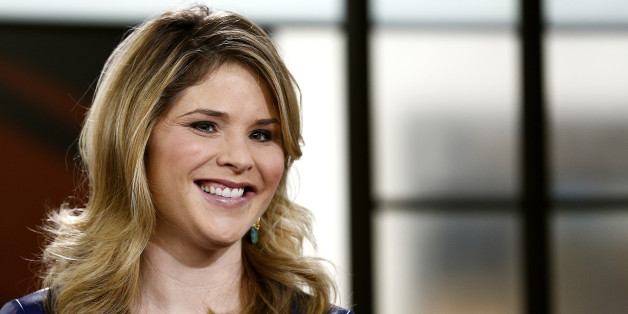 Jenna Bush Hager, daughter of former President George W. Bush, accidentally registered as a member of the Independence Party in New York, the New York Daily News reported Wednesday.
"Jenna registered to vote in New York soon after her daughter was born, and like all new moms, she was functioning on very little sleep. She mistakenly registered for the Independence Party," Bush Hager spokeswoman Megan Kopf Stackhouse told the paper, which reported that Bush Hager intended to declare herself an independent.
The New York City Independence Party outlines its philosophy on its website:
We support political reforms that bring the one million New York independents into the heart of the political process. Initiatives like nonpartisan municipal elections, seating independents on the Board of Elections, separating party interest from the public interest, and making sure that good policy, rather than partisan politics, guides the running of this city -- are the core principles of our independent movement.
The statewide party affiliate says that social issues like "abortion, gay rights, etc. are best determined not by a political party but by individuals."
It also favors "pro-business policies, fiscally sound government practices and a rational energy agenda."
New York County Independence Party Chairwoman Cathy Stewart told the Daily News that "New York's closed primary system artificially inflates the size of the Democratic and Republican registration, because voters are required to join a party in order to vote in a primary."
"However Jenna and Barbara choose to register, we hope they will join us in being outspoken for reforming the closed primary system," she added.
Bush Hager is currently a contributing correspondent for the "Today" show.
ALSO ON HUFFPOST:
PHOTO GALLERIES
The Bush Family Tree