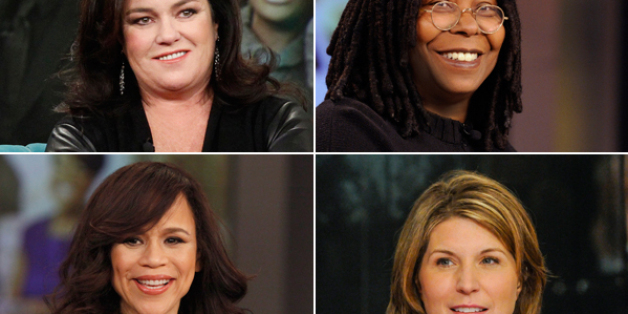 "The View" completed the most thorough revamping in its history on Wednesday night.
The show announced that it has hired actress Rosie Perez and Republican political consultant Nicolle Wallace to join Whoopi Goldberg and Rosie O'Donnell on its panel. Add to that a new logo, new set and new executive producer and you have a show that barely resembles the one that came before it.
In a way, though, "The View" is also returning to its roots. The show became famous for tackling hot-button political issues, but in the past couple of years it was decided that things had become too stale and polarizing. Divisive hosts Joy Behar and Elisabeth Hasselbeck were dropped, and a new emphasis on entertainment and pop culture was introduced, along with new host Jenny McCarthy.
That iteration of the show lasted one season. Now, "The View" has hired Rachel Maddow's executive producer to steer the ship, and, in Wallace, has signaled that it intends to renew its commitment to covering politics. Capital New York reported on Thursday that "producers for the show are telling bookers that the show will have far fewer segments about celebrities and entertainment, in favor of more serious discussions of current events."
Perez also provides the show with something that creator Barbara Walters had long said she was searching for: a Latina panelist.
The new and drastically overhauled "View" starts on September 15th.