Walt Disney had grand plans for his dreamy, magical Disneyland -- and now you can see exactly what he was thinking.
Boing Boing recently posted Disneyland's original prospectus, thanks to "an anonymous benefactor" aka Glenn Beck. The prospectus is made up of three sets of original pitch-documents that Roy and Walt Disney used to raise money in order to build the Happiest Place On Earth.
The map was reportedly drawn in 1953 -- two years before the park opened -- by animator Herb Ryman and Walt Disney himself.
The prospectus includes a unique look into Mr. Disney's original plans for the park. Ideas range from a "mail order catalogue" of merchandise and livestock, including a real live pony to "slidewalks," a "Kaiser Aluminum Hall of Fame," "big-top tent housing the special-effects kraken from the film of '20,000 Leagues Under the Sea'" and a miniature world called "Lilliputian Land."
While some of Disney's ideas obviously didn't come to fruition, a look at the map below is definitely similar to the park that exists today.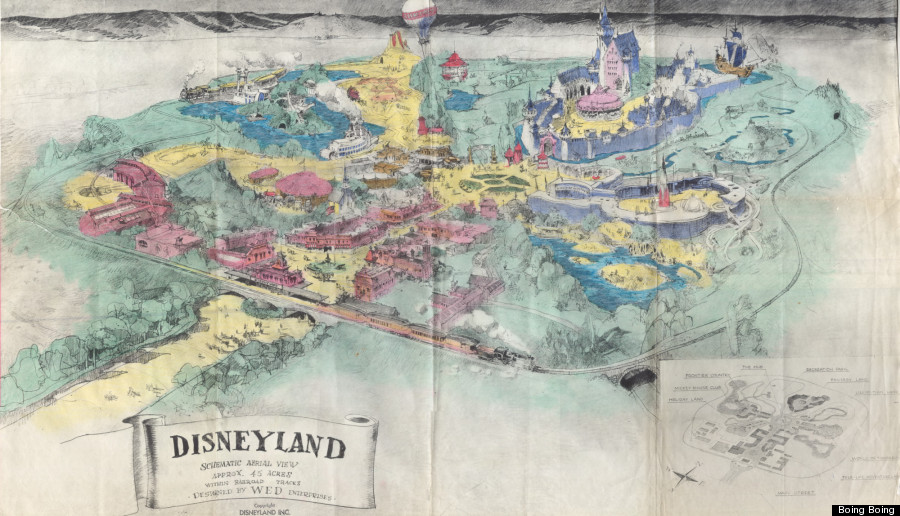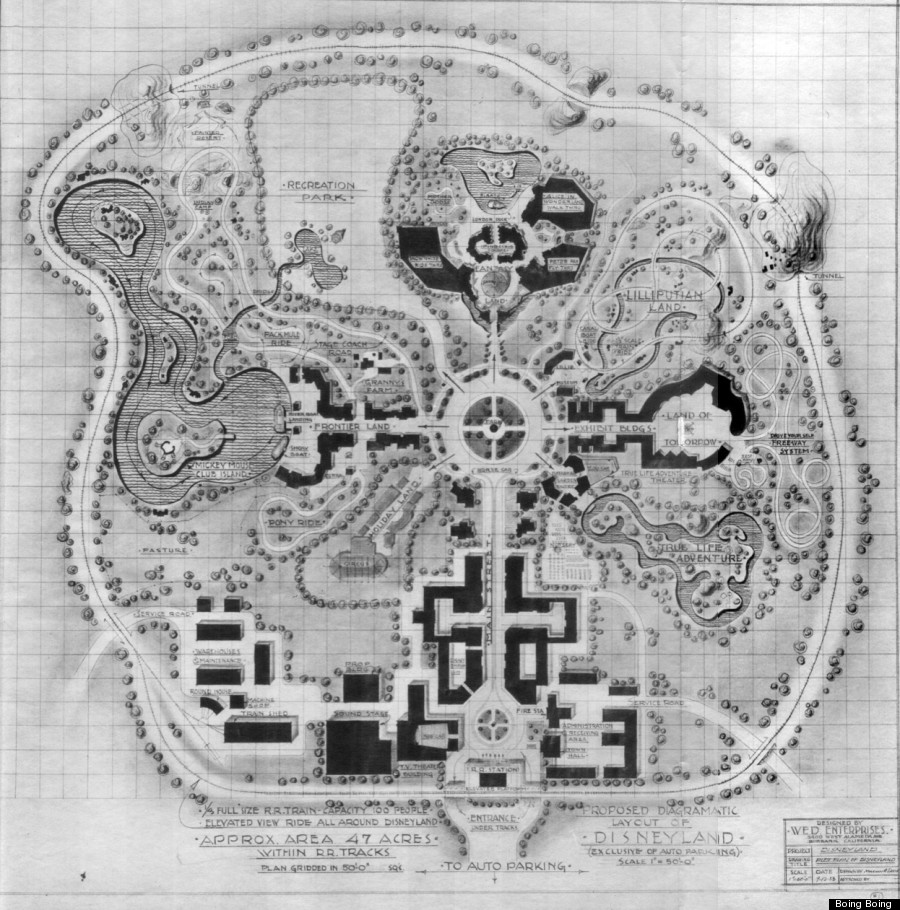 Read the prospectus in full at Boing Boing.