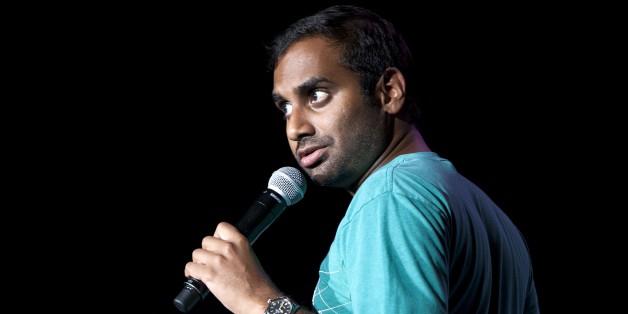 Dan Harr/Invision/AP
Aziz Ansari unleashed a Twitter rant against Rupert Murdoch after the News Corp billionaire made a comment about Muslims around the world being held responsible for the actions of extremists.
Maybe most Moslems peaceful, but until they recognize and destroy their growing jihadist cancer they must be held responsible.
Big jihadist danger looming everywhere from Philippines to Africa to Europe to US.
Political correctness makes for denial and hypocrisy.

— Rupert Murdoch (@rupertmurdoch) January 10, 2015
.@rupertmurdoch Rups can we get a step by step guide? How can my 60 year old parents in NC help destroy terrorist groups? Plz advise.
.@rupertmudoch Are you responsible for the evil shit all Christians do or just the insane amount of evil you yourself contribute to?

— Aziz Ansari (@azizansari) January 12, 2015
He then began using the hashtag "RupertsFault" in tweets about incidents relating to the Christian community and how Murdoch could be held responsible.
.@rupertmurdoch is responsible for all pedophilia committed by anyone Catholic. @rupertmurdoch why are you pro-pedophile :(

— Aziz Ansari (@azizansari) January 12, 2015
To be clear, I am not religious and have nothing against Christians or Muslims, just ignorance like what @rupertmurdoch is spreading.

— Aziz Ansari (@azizansari) January 12, 2015
All Christian militia people and anyone they've hurt. #RupertsFault
Anytime a Christian person rear ended your car. #RupertsFault

— Aziz Ansari (@azizansari) January 12, 2015
.@RUPERTMURDOCH PLEASE TELL ME WHAT HAVE YOU DONE TO STOP ANY AND ALL CRIMES COMMITTED BY PEOPLE OF YOUR RELIGION???!!!
.@rupertmurdoch, you're already a vaguely evil media conglomerate guy and THEN you're ALSO racist? FOR REAL?! You're an evil overachiever!

— Aziz Ansari (@azizansari) January 12, 2015
If only I could hack into @rupertmurdoch's voicemails and hear what his panicked PR ppl say after they read whatever racist shit he says.
Fucking up a nice Golden Globes by making me go into a Twitter rage #RupertsFault

— Aziz Ansari (@azizansari) January 12, 2015
Ansari is not the only celebrity to take aim at Murdoch over his comments. J.K Rowling tweeted at Murdoch, writing: "I was born Christian. If that makes Rupert Murdoch my responsibility, I'll auto-excommunicate." Additionally, Jon Stewart ripped the media mogul during Monday's episode of "The Daily Show," The Hollywood Reporter noted.
"Moderate Muslims, until you have completely wiped Islamic extremists from this earth, this shit's on you," Stewart said, adding that members of a particular group should be held responsible for illegal activities committed by other members of that group "except if the criminal acts are newspapers hacking dead people's phones and if the head of that newspaper company is [Murdoch himself]."
FOLLOW HUFFPOST